Are Theft Crimes in NJ a Misdemeanor or Felony Offense?
June 28, 2020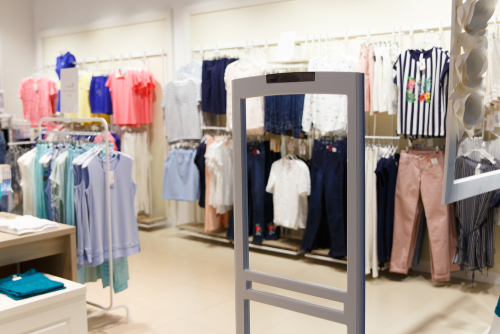 If you have been arrested for a theft crime in New Jersey, you may or may not be aware that you might be facing serious penalties in the event of a conviction, including prison time and fines. Moreover, a criminal conviction can have long-lasting consequences on your ability to find a job, apply for housing, or seek educational opportunities. As a result, when you are facing theft charges in New Jersey, it is important to understand the severity of your charges, which will affect the penalties and other consequences you may face in the event of a conviction, and which can also affect your options for resolving your charges.
Classifying Theft Offenses
In New Jersey, theft offenses can either be a disorderly persons offense (which is New Jersey's version of a misdemeanor) or an indictable offense (New Jersey's version of a felony). Whether your theft charge is graded as a disorderly persons offense or an indictable offense will depend on multiple factors.
Factors That Affect Grading of a Theft Charge
Circumstances and factors that can lead to an increase in the grading of your theft charge from a misdemeanor to a felony (or different degrees of misdemeanor or felony) can include:
The specific type of theft offense (e.g., retail theft, embezzlement, robbery, etc.)
Whether this was your first offense
The value of the property taken
Whether the theft occurred in conjunction with another criminal offense, particularly a violent crime such as assault or burglary
Penalties for Theft Crimes in New Jersey
New Jersey classifies theft crimes all the way from a disorderly persons offense (misdemeanor) all the way up to a first-degree indictable offense (or first-degree felony). The penalties for a conviction for a theft crime in New Jersey are as follows:
Disorderly persons charge (Stolen property valued at less than $200): A jail sentence of up to six months and a fine of up to $1,000
Fourth-degree indictable offense (Stolen property valued between $200 and $500): Up to 18 months in jail and a fine of up to $10,000
Third-degree indictable offense (Stolen property valued between $501 and $75,000): A prison term of three to five years and a fine of up to $10,000
Second-degree indictable offense (Stolen property valued greater than $75,000): Typically charged when the theft involves a high-dollar value or a violent element, a conviction carries a potential prison sentence of five to 10 years and a fine of up to $15,000
First-degree indictable offense: Usually reserved for theft crimes involving serious violence, a conviction can impose a sentence of up to 30 years in prison and a fine of up to $200,000.
Diversionary Programs for Theft Charges
Depending on your personal circumstances, you may be eligible to avoid conviction, and the consequences of jail or prison time and a criminal record, by entering one of New Jersey's diversionary programs. These programs are open to first-time offenders, with the purpose of providing education, rehabilitation, and support to help offenders avoid future criminal activity. Examples of diversionary programs include Pre-trial Intervention, which typically includes community supervision, community service, and paying restitution to victims; successful completion results in dismissal of charges with no record of conviction. Offenders may also be eligible to seek conditional dismissal, which can permit offenders to avoid certain penalties of a disorderly persons conviction and having a record of conviction.
Contact an Experienced Hazlet Criminal Defense Lawyer About Your Theft Charges in New Jersey
Were you arrested or charged with theft in New Jersey? The consequences of a conviction could be severe, leaving you with a permanent criminal record and possibly even sending you to jail. That is why you need to speak with a qualified criminal defense attorney as soon as possible about your case. The attorneys at Rudnick, Addonizio, Pappa & Casazza PC have successfully represented clients charged with theft in Freehold, Long Branch, Edison, Woodbridge, and throughout New Jersey. Call (732) 264-4400 or fill out the online contact form to schedule a consultation with a member of our legal team. We have an office conveniently located at Park Village, 25 Village Court Highway, #35, Hazlet, NJ 07730, as well as offices located in East Brunswick.
The articles on this blog are for informative purposes only and are no substitute for legal advice or an attorney-client relationship. If you are seeking legal advice, please contact our law firm directly.