Social Media and the Online Exploitation of the Elderly
January 29, 2019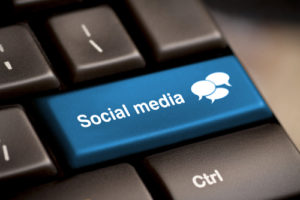 Recently, news media outlets picked up a story about a lawsuit regarding the online exploitation of an elderly nursing home patient. The concerning story sheds light on a new trend that warrants our attention.
Recent Lawsuit Reveals Nursing Home Abuse
The lawsuit alleges that multiple nursing home employees recorded themselves taunting, abusing and shaming a 76-year-old patient with dementia. One employee then uploaded the footage to social media in an attempt to garner likes. The victim, who is also a stroke survivor, can be seen in a nursing home bed. About six employees are surrounding the bed, taunting and laughing at the victim. When a concerned citizen stumbled upon the video online, they promptly reported the incident to police. It is never acceptable for a nursing aid or nursing home employee to violate the trust and privacy of patients by posting such distasteful material online.
How is Social Media Impacting Elderly Care in Edison, NJ?
Social media has the potential to improve the lives of the elderly, but it is becoming a growing trend for nursing aids or nursing home workers to utilize this new technology to vent their frustrations or even abuse the elderly. Nursing home employees who are frustrated and tired with their daily duties have posted embarrassing photographs or videos of elderly residents on various internet platforms. Sometimes, the care provider is working with the elderly patient in their own homes. Some perpetrators have admitted to posting inappropriate content online, but they often argue that it was meant to be a joke rather than humiliating for the elderly victim. In many cases, these abuses have led to lawsuits, but some perpetrators are never brought to justice.
The Online Exploitation of the Elderly in New Jersey
ProPublica published a detailed record of at least 65 incidents of the online exploitation of the elderly back in 2017. The list of examples included the following cases:
2012: A nursing home worker messaged a friend photographs of a resident's genitals which were later uploaded online
2013: A nursing aide took photographs of a resident's genitals which were covered in fecal matter and posted them to her personal SnapChat
2013: An employee at a nursing home took a picture of a resident using the restroom and shared it on Instagram
2014: Nurses posted a photograph to social media that revealed a health chart and a resident's personal information
Contact a Hazlet Nursing Home Abuse Lawyer to Discuss Your Case Today
Seniors in nursing homes and other care facilities deserve to be treated with respect and dignity. Additionally, nursing home staff needs to ensure that patients are safe and secure at all times. If your loved one suffered an injury, or worse, due to nursing home negligence or abuse in New Jersey, you need to speak with a qualified nursing home abuse attorney. The experienced nursing home neglect attorneys at Rudnick, Addonizio, Pappa & Casazza PC represent clients throughout New Jersey, including Piscataway, New Brunswick, Edison and Freehold. Call (732) 264-4400 or fill out the online contact form to schedule a free consultation today. We have an office conveniently located at Park Village, 25 Village Court Highway, #35 Hazlet, NJ 07730, as well as offices in East Brunswick.
The articles on this blog are for informative purposes only and are no substitute for legal advice or an attorney-client relationship. If you are seeking legal advice, please contact our law firm directly.