Rideshare Driver Facing Serious Criminal Charges
March 2, 2020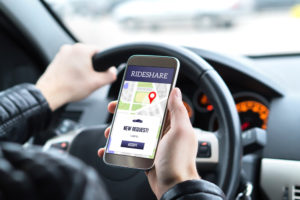 A rideshare driver named Julio Mejia is currently facing serious criminal charges for an alleged crime that happened at the end of the summer in 2019. According to the victim, Mejia was working for the rideshare company when the victim was picked up in Prospect Park. It was at some point during that ride that Mejia allegedly sexually assaulted the victim, who also happens to be a minor. The minor eventually came forward to talk to the police about the situation, providing details that led to the arrest of Julio Mejia.
Mejia stated that he had been working part-time for the rideshare company, which provides rides on demand for residents of the area who are looking to travel by car instead of relying on public transportation to get to different places. While there is no exact date for the alleged crime provided, the victim claims it happened at some point at the end of August or September.
After filing the complaint, several charges were listed for Mejia, including criminal sexual contact and sexual assault. These charges could easily land Mejia behind bars for up to 10 years if he is found guilty and convicted of such crimes. In Mejia's case, he is facing some serious accusations that another person is making against him.
Not only is it bad to be accused of sexual assault, but it is even worse when it is a minor who is making these claims. If Mejia did not do what he is accused of doing, he likely has many concerns about his future and what will happen to him moving forward if he does not get help with this serious legal situation.
Those who are in the same position as Mejia or a position that is somewhat similar should immediately contact a criminal defense attorney. A defense attorney is not going to judge a client based on the allegations made against them.
Now that Mejia is facing charges and the possibility of spending a lot of time behind bars, he should start looking for a reliable criminal defense attorney in the state of New Jersey who can help him.
A good defense attorney will put effort into researching the case and the statements made by the victim, along with the statements made by Mejia pertaining to the situation.
Contact an Experienced East Brunswick Criminal Defense Lawyer About Your Sexual Assault Charges in East Brunswick
Were you arrested or charged with sexual assault in New Jersey? The consequences of a conviction could be severe, leaving you with a permanent criminal record and possibly even sending you to jail. That is why you need to speak with a qualified criminal defense attorney as soon as possible about your case. The attorneys at Rudnick, Addonizio, Pappa & Casazza have successfully represented clients charged with sexual assault in East Brunswick, Hazlet, Union Beach, Holmdel, and throughout New Jersey. Call 866-567-0135 or fill out the online contact form to schedule a consultation with a member of our legal team. We have an office conveniently located at 197 State Route 18 South Suite 3000 in East Brunswick, NJ 08816 as well as offices located in Hazlet.
The articles on this blog are for informative purposes only and are no substitute for legal advice or an attorney-client relationship. If you are seeking legal advice, please contact our law firm directly.
Disorderly conduct consists of any improper behavior such as fighting, threats of violence, or creating a dangerous atmosphere.