Potential Defenses to Crimes
January 31, 2020
Facing Criminal Charges in NJ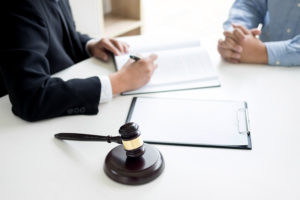 Criminal charges can be life-changing, affecting your ability to gain employment or even attend a college program. While your legal charges will depend on the details of your case, a criminal defense lawyer may be able to help you negotiate your charges to include no jail time or lesser fines.
These are a few of the most common types of criminal defenses:
Intention
Crimes are often broken down into two parts, the criminal activity and the mental component of the crime. When an individual commits a crime, whether or not they previously planned the crime or unintentionally committed it, will matter. In an accident, the individual will only meet one of the criminal components. They are guilty of the crime, but did not intend for it to occur, which can make a difference in charges.
Self-Defense
Arguing self-defense means that the individual committed a crime in an attempt to protect themselves from real danger. In this case, the individual felt that they needed to commit the crime in order to prevent a worse crime from occurring.
Intoxication
Intoxication can be used as a criminal defense if the individual committed a criminal activity while they were under the influence of a drug of other substance involuntarily. This would occur if the individual was drugged or intoxicated against their consent.
Insanity
A plea of insanity means that the individual committed the crime, but they were in an impaired mental state. Insanity means that they did not have the ability to consider their actions or the outcome of them.
Infancy
An infancy defense protects minors who might not otherwise be aware of the consequences of their crime. This defense is reserved for certain age categories depending on the type of crime.
Depending on the legal charges, there may be other types of defenses available, including entrapment or police misconduct. It is crucial to work with a lawyer who is familiar with New Jersey's criminal defense.
Why Work With a Freehold Criminal Defense Lawyer
Criminal charges can affect you financially and professionally. They can require that you serve jail time. Working with an experienced criminal defense lawyer who is familiar with New Jersey's criminal defense laws can make a big difference when determining your charges.
Contact an Experienced Woodbridge Criminal Defense Lawyer About Your Criminal Charges in New Jersey
Were you arrested or charged with criminal charges in New Jersey? The consequences of a conviction could be severe, leaving you with a permanent criminal record and possibly even sending you to jail. That is why you need to speak with a qualified criminal defense attorney as soon as possible about your case. The attorneys at Rudnick, Addonizio, Pappa & Casazza PC have successfully represented clients charged with criminal charges in Long Branch, Woodbridge, Freehold, Perth Amboy, and throughout New Jersey. Call (732) 264-4400 or fill out the online contact form to schedule a consultation with a member of our legal team. We have an office conveniently located at Park Village, 25 Village Court Highway #35, Hazlet, NJ 07730, as well as an office located in East Brunswick.
The articles on this blog are for informative purposes only and are no substitute for legal advice or an attorney-client relationship. If you are seeking legal advice, please contact our law firm directly.
Disorderly conduct consists of any improper behavior such as fighting, threats of violence, or creating a dangerous atmosphere.