Online Sex Crimes in New Jersey
December 13, 2019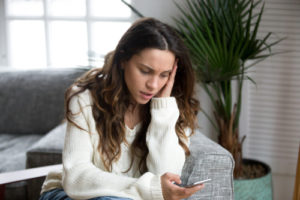 What are Internet Sex Crimes?
Have you ever had a sexually charged chat with a stranger on the web? Have you viewed risky photographs or videos? Would you be surprised that some of these behaviors, depending on the circumstances, could be considered an internet sex crime? If you're convicted of a sex crime in New Jersey, then your punishments may be severe. Are you wondering what constitutes an internet sex crime in New Jersey and what the potential consequences are? Find out the answers and more below.

Types of Internet-Related Sex Crimes
In New Jersey, there are several internet-related activities that fall under the sex crime label. Here's a list of internet sex crimes you need to be aware of:

Distributing or sending pornographic material to a minor
Receiving pornographic material from a minor
Distributing and sharing pornographic material of a minor
Sextortion: online extortion using pornographic content
Sex trafficking
Luring a minor
Statistics indicate that most internet sex crimes involve minors. Any sexual contact or interaction between an adult and a minor is illegal. This holds true even if the adult believes they were conversing with a consenting adult.
Consequences of a Sex Crime Conviction in New Jersey
Internet sex crimes are considered a very serious offense according to both federal and New Jersey state law. Any person who is engaging in an online sex crime faces penalties ranging from imprisonment to fines. The maximum sentence, under federal law, for child pornography is 40 years behind bars. These individuals will also be publicly listed as sex offenders for the remainder of their lives. Here are a few other consequences of getting charged with an online sex crime in New Jersey:

Significant fines
Court-ordered community service
A probation period (may include drug testing)
An order to stay away from schools or other public areas where children congregate
Damage to the accused person's career
Irreparable damage to social relationships
Difficulty obtaining future employment
The requirement to notify neighbors about your status as a sex offender
Anyone who is being charged with an internet sex crime in New Jersey should consider hiring a criminal defense attorney to mitigate these potential consequences. Once you've been listed as a sex offender, it's difficult to repair your social status.

Contact an Experienced East Brunswick Criminal Defense Lawyer About Your Online Sex Crime Charges in New Jersey
Were you arrested or charged with an online sex crime in New Jersey? The consequences of a conviction could be severe, leaving you with a permanent criminal record and possibly even sending you to jail. That is why you need to speak with a qualified criminal defense attorney as soon as possible about your case. The attorneys at Rudnick, Addonizio, Pappa & Casazza PC have successfully represented clients charged with online sex crimes in East Brunswick, Hazlet, Middletown, Red Bank, and throughout New Jersey. Call 866-567-0135 or fill out the online contact form to schedule a consultation with a member of our legal team. We have an office conveniently located at 197 State Route, 18 South Suite 3000, East Brunswick, NJ 08816 and we also have offices in Hazlet.

The articles on this blog are for informative purposes only and are no substitute for legal advice or an attorney-client relationship. If you are seeking legal advice, please contact our law firm directly.