NJ Considers Conviction Review Unit
January 18, 2019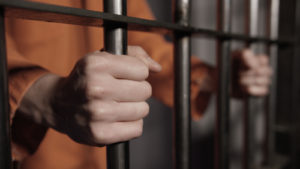 Our nation's legal system is predicated on the notion that everyone is innocent until proven guilty. Even so, sometimes people are convicted of crimes despite their innocence. Our legal system offers an appeal process to help convicted individuals fight their charges, but even this process fails at times. New Jersey has come up with a new potential solution for these individuals.
Eric Kelley and Ralph Lee's False Imprisonment
In 1996, a video store worker was brutally murdered. Eric Kelley and Ralph Lee were both apprehended by police for the crime. They were eventually convicted and imprisoned. After fighting against their conviction for years, they were finally exonerated in 2017 as a result of DNA evidence. Vanessa Potkin, who works for the Innocence Project, spent nine grueling years attempting to overturn Kelley's conviction, but she was up against stacked odds. Potkin explained that even when DNA evidence clearly proves a person's innocence, prosecutors may still drag out the appeal process for several years. During this time, the innocent citizen is stuck in prison. Even upon release, these individuals suffer serious effects from being in jail for years.
New Jersey Considers Conviction Review Unit
Eric Kelley and Ralph Lee went on to argue that a unit should be created to help examine various convicted criminal's pleas of innocence. The group would deal with mostly serious crimes throughout the state of New Jersey. The idea took hold, and last spring, a panel convened to debate the merits of such a unit. Now, many believe that Gurbir Grewal, the State Attorney General, will soon announce his plans to formalize such a conviction review unit.
The Statistics of Wrongful Convictions in NJ
According to the Innocent Project's statistics, there have been at least 37 instances in the state of New Jersey where an individual was wrongfully convicted of a serious crime since 1989. In each of these cases, the suspect eventually had their convictions overturned. Across the nation, this number rises to a whopping 2,296 wrongfully imprisoned adults. The Innocence Project says that they receive thousands of requests for case reviews across the nation including several hundred from the state of New Jersey. It's estimated that only about ten percent of violent crimes have DNA evidence, so much of the Innocent Project's reviews consist of looking at police reports and trial transcripts.
Contact an Experienced Hazlet Criminal Defense Lawyer About Your Wrongful Conviction in New Jersey
Were you a victim of a wrongful conviction in New Jersey? The consequences of a conviction could be severe, leaving you with a permanent criminal record and possibly even sending you to jail. That is why you need to speak with a qualified criminal defense attorney as soon as possible about your case. The attorneys at Rudnick, Addonizio, Pappa & Casazza PC have successfully represented clients wrongfully convicted in Freehold, Edison, Old Bridge, New Brunswick, and throughout New Jersey. Call (732) 264-4400 or fill out the online contact form to schedule a consultation with a member of our legal team. We have an office conveniently located at Park Village, 25 Village Court Highway, #35 Hazlet, NJ 07730, as well as offices located in East Brunswick.
The articles on this blog are for informative purposes only and are no substitute for legal advice or an attorney-client relationship. If you are seeking legal advice, please contact our law firm directly.