The Differences between Felony and Misdemeanor Drug Charges
January 22, 2020
Drug Charges in New Jersey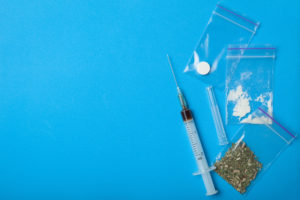 The majority of drug charges are categorized into either a misdemeanor or felony charge. While both types of drug charges can be life-changing, it is important to know what you are being charged with and what it could mean for you legally.
Misdemeanor Drug Charges
Misdemeanor drug charges tend to be less severe than a felony charge, but they can still mean expensive fines and jail time. Misdemeanor drug charges are broken down into degrees. These degrees determine the extent of the charges and include:
First degree: First degree misdemeanor drug charges are the most severe type of misdemeanor charges. They will carry the highest fine and possibility of jail time within the different misdemeanor charges.
Second degree: Second degree misdemeanor charges can still carry expensive fines and potential jail time, but they tend to be less severe than first degree drug charges.
Third degree: Third degree misdemeanor charges have the least fines and charges. However, if the individual committed additional crimes or multiple third degrees, it may still require jail time.
The level of degree will depend on many factors including the details of the incident, whether or not the offender has a previous record, and the laws of the state. In some cases, a first degree misdemeanor charge might even be elevated to a felony.
Felony Drug Charges
A felony drug charge is the most severe type of legal charge. Federal charges can involve:
Expensive fines
Multiple years in prison
Inability to vote
Inability to own or possess a firearm
Difficulty finding employment
Difficulty getting financial aid
Felony charges are often life-changing. They might require the individual to spend multiple years in prison. Once they are released from prison, they might find it difficult to gain employment or to attend any college program.
Your Options When Facing a Drug Charge in Edison
Both misdemeanor and felony drug charges will leave you paying for a mistake for many more years to come. When you work with an experienced legal representative, you may be able to negotiate your case to a lesser charge. The difference between a felony and misdemeanor drug charge can be significant. Even negotiating a first-degree misdemeanor drug charge to a second-degree charge can mean less fines and no jail time.
Your lawyer will look at all the details of your case and begin building your defense. The ability to negotiate will depend on many factors including previous criminal history and the details of the arrest. For example, if there were weapons involved or the individual was carrying multiple types of drugs, it can make it more difficult to negotiate. However, if the individual is a first-time offender, the judge may take that into account.. Because the judge might also look at things like your current career or your future goals, it is important to collect this information too.
It is crucial to consider your future when dealing with a drug misdemeanor or felony. Both types of charges will not only leave you in a difficult financial position, but can also affect your future employment and academic choices.
Contact an Experienced Manalapan Drug Defense Attorney About Your Drug Crime Charges in New Jersey
Have you been charged with a drug offense in New Jersey? A drug crime conviction can carry with it heavy fines, jail time, and driver's license suspension! That is why it is imperative that you speak with a qualified criminal defense lawyer about your case. The lawyers at Rudnick, Addonizio, Pappa & Casazza PC represent clients charged with use, possession, production, distribution, and related drug offenses in Middletown, Howell, Manalapan, Freehold, and throughout New Jersey. Call (732) 264-4400 or fill out our confidential online contact form to schedule a consultation about your case. We have an office located at Park Village, 25 Village Court Highway #35, Hazlet, NJ, 07730, in addition to an office located in East Brunswick.
The articles on this blog are for informative purposes only and are no substitute for legal advice or an attorney-client relationship. If you are seeking legal advice, please contact our law firm directly.