Defending Mortgage Fraud Charges in NJ
August 4, 2020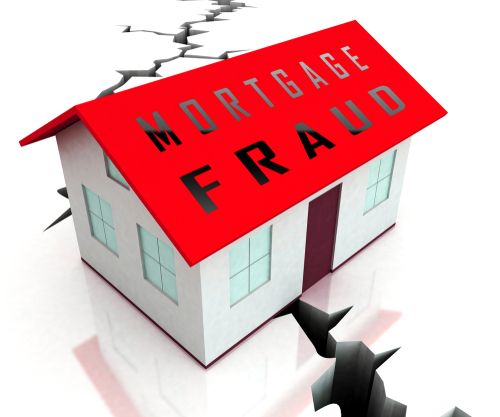 The mortgage crisis that rocked the country during the 2008-2009 financial crisis led to a great number of criminal charges and prosecutions for mortgage fraud in New Jersey. With the current economic upheaval caused by the coronavirus pandemic, we may likely again see a significant increase in mortgage fraud prosecutions.
If you are involved or looking to get involved with mortgage, whether applying for a mortgage or refinance, or acting as the lender or broker for a mortgage, you need to be aware of what kind of conduct constitutes criminal mortgage fraud in New Jersey and what kind of charges can be brought against conduct that New Jersey law enforcement officials deem to be mortgage fraud.
Actions That Can Constitute Mortgage Fraud in New Jersey
During the mortgage crisis after the 2008 recession, certain kinds of alleged conduct led to criminal charges for mortgage fraud, including:
Making false statements on an application for a new mortgage or refinance of a mortgage
Making false statements on an application for insurance or a title insurance policy
Acting as the front-person for a mortgage application in a scheme to purchase a property in an attempt to quickly sell for profit
Making a false or inflated appraisal of property value
Violating state and federal mortgage and lending disclosure laws governing agents, brokers, and lenders
Engaging in predatory lending practices, such as adding excessive fees, imposing penalties for early pay-offs, paying brokers "yield-spread premiums", offering adjustable rate mortgages with exploding rates, offering to fix problems with current mortgage offering with a future refinance, repeated refinancing, targeting groups such as senior citizens or persons of color with higher interest-rate mortgages
During the previous mortgage fraud crisis, people began to abuse the mortgage system in order to profit off the fees and commissions earned by generating mortgages, or by flipping houses by relying on ever-increasing (and likely false) home valuations. Mortgage agents and brokers often convinced people to inflate their income and ability to pay for a mortgage and placed them into homes they could not afford. Other people were lured into buying a home with extremely low rates and easy refinance. Some people attempted to profit off of skyrocketing home values by buying properties via the mortgage process and flipping them onto unsuspecting victims at over-inflated values.
Penalties for Mortgage Fraud Convictions
In New Jersey, many instances of mortgage fraud are charged under the crime of theft by deception. A person commits theft by deception when he or she obtains property by deceiving another person into believing that the person committing the deception has legitimate or lawful intentions, and then failing to keep those promises. The deception can also be committed by withholding material information or by intentionally or knowingly failing to correct false information (such as a fraudulent mortgage applicant withholding or failing to correct information about his or her finances and ability to pay).
Criminal penalties for mortgage fraud convictions are typically based on the amount of money involved in the fraud. Since most mortgages in New Jersey often exceed $75,000, mortgage fraud crimes are typically charged as second-degree indictable offenses, a conviction for which can result in a prison sentence of five to 10 years and a fine of up to $150,000.
Depending on the circumstances of the offense, mortgage fraud might also be charged as the crime of money laundering, which carries even more serious criminal penalties.
Contact an Experienced Hazlet Criminal Defense Lawyer About Your Mortgage Fraud Charges in New Jersey
Were you arrested or charged with mortgage fraud in New Jersey? The consequences of a conviction could be severe, leaving you with a permanent criminal record and possibly even sending you to jail. That is why you need to speak with a qualified criminal defense attorney as soon as possible about your case. The attorneys at Rudnick, Addonizio, Pappa & Casazza PC have successfully represented clients charged with mortgage fraud in Middletown, Howell, Marlboro, Manalapan, and throughout New Jersey. Call (732) 264-4400 or fill out the online contact form to schedule a consultation with a member of our legal team. We have an office conveniently located at Park Village, 25 Village Court Highway, #35, Hazlet, NJ 07730, as well as offices located in East Brunswick.
The articles on this blog are for informative purposes only and are no substitute for legal advice or an attorney-client relationship. If you are seeking legal advice, please contact our law firm directly.