Can a Child Decide Which Parent They Want to Live With in a Custody Battle?
November 20, 2020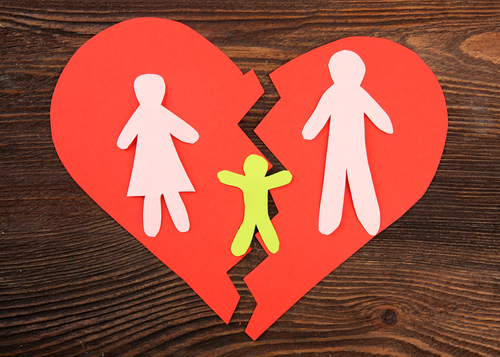 Divorce can be difficult on its own. But, when you add in child custody concerns, it can turn an already emotional divorce into an overwhelming situation. Some parents might wonder if their child's preferences make a difference when determining child custody. The answer is, they can, in some cases.
Read more: Modifying your NJ Child Support Order
Determining When a Child Can Decide Child Custody
There isn't a specific age at which a child is old enough to decide who they want to live with. Instead, the state takes each situation case by case. Some believe that children should be at least 14 years old to have a say in their parental custody, but this is not a hard rule.
When a Child Has a Say in Custodial Parental Rights
In most New Jersey cases, one parent is assigned as the custodial parent, while the other is the non-custodial parent. This means that the child spends the majority of their time with one parent, but will also have parenting time with the other parent. New Jersey does not refer to this as visitation rights, but instead, parenting time.
Local courts consider many factors when determining which parent gets custodial rights for the kids. They consider things like the parent's ability and willingness to communicate with the other parent, the parent's willingness to encourage the child to spend time with the other parent, the child's relationship with the parents and their brothers and sisters, and the child's safety when visiting with each parent.
Another factor that is present in these requirements is a child's preference for which parent, if they are at a sufficient age and capacity reason. Again, however, this does not give a pre-set age.
So, what happens when a child wants to spend more time with another parent, or doesn't want to attend their parental meetings with a parent? Depending on the reason, the judge may decide that they can, or that they don't have to. Additionally, this does not always require the child to testify in court, which can be especially stressful for them. Instead, the child can privately meet with the judge and have the information used in court later.
Read more: Can I Modify My Child Visitation Schedule in NJ?
Causes for Restricting Custodial or Non-Custodial Parents
The state may restrict one, or both, parents their custodial or non-custodial rights, in the following situations:
Previous history of criminal charges
Drug or alcohol abuse
Child abuse or negligence
Children may be afraid to demonstrate their desires out of fear of hurting one of their parents' feelings. It is also possible to have a guardian ad litem assigned to the case. This is a neutral, third-party who meets with the child to better understand their wants. This can be especially helpful in divorce cases where there are a lot of disagreements or if conflict is present.
Read more: Learn More About Co-Parenting
Get the Child Custody Help You Need
If you are going through a divorce and need child custody assistance, it is important to reach out to an experienced family law lawyer. A divorce lawyer can provide you with the assistance you need in navigating divorce and child custody laws in New Jersey. Your lawyer can also assign you a guardian ad litem to ensure that your child is able to share their desires.
Read more: Don't Let Facebook Jeopardize Your Child Custody Case
Contact a Howell Family Law Attorney for a Consultation About Child Custody in New Jersey Today
If you are thinking about filing for divorce, or if you have already started the divorce process and are dealing with another matter such as child custody, child support, or division of assets, you need to speak with a qualified attorney. The New Jersey family law attorneys at Rudnick, Addonizio, Pappa & Casazza PC represent clients throughout the state, including Middletown, Howell, Marlboro, and Manalapan. We understand how challenging this time can be for you, which is why we will fight hard to protect your interests, and the interests of your loved ones, throughout the legal process. Call us at (732) 264-4400 or fill out our confidential contact form to schedule a consultation. We have an office conveniently located at Park Village, 25 Village Court Highway, #35, Hazlet, NJ 07730, as well as an office located in East Brunswick, NJ.
The articles on this blog are for informative purposes only and are no substitute for legal advice or an attorney-client relationship. If you are seeking legal advice, please contact our law firm directly.