Can I Modify My Child Visitation Schedule in NJ?
September 18, 2020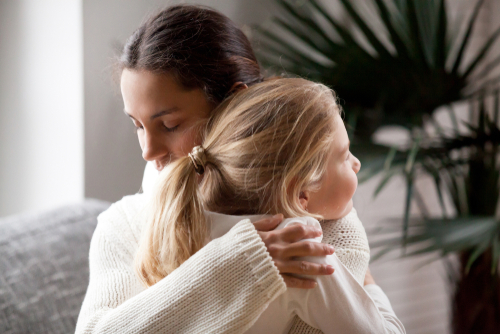 When parents agree to a visitation or parenting time schedule or a schedule is imposed upon the parents by the court, that schedule by default will continue in full effect until the child reaches the age of majority. Of course, it is highly likely, even expected, that parents' and children's schedules and circumstances will change over time, necessitating changes to their parenting time schedule. Under New Jersey law, either parent (or both parents jointly) can petition the court to modify their family's visitation or parenting time schedule.
Read more: How Can I Initiate a Divorce in New Jersey?
Filing a Motion in Court
Modifying a visitation or parenting time schedule in New Jersey involves filing a motion or a petition with the court that has jurisdiction over the case (typically, the court that issued the order implementing the existing parenting time schedule). A parent or parents will need to include in their motion or petition the reasons why they are seeking a modification of the schedule. Typically, a court will only grant a visitation schedule modification if both parents agree on the change or if one parent can demonstrate changed circumstances since the existing visitation schedule was implemented; for example, one parent has a new job or work schedule, or the child has taken up new extracurricular activities.
Read more: How Can I Increase Child Support Payments?
Standards for Modifying the Visitation Schedule
In addition to establishing changed circumstances warranting modification of the visitation schedule, the overriding factor for the court in deciding whether to modify a parenting time schedule is the child's best interests. Many times, parents will seek to modify visitation or parenting time schedules when one parent has a change in his or her work schedule and a different parenting time schedule would be more convenient for the parent. However, the court is unconcerned about what is convenient for a parent; instead, changes to a parent's schedule only impact the analysis when they affect the child and make a modified parenting time schedule in the child's best interest.
For example, a court may find that modifying a parenting time schedule is not in a child's best interest when the child has become accustomed to a schedule; the court may not wish to disrupt the child's own routine or schedule. Alternatively, courts always prefer (in the absence of concerns about home stability, domestic violence, or drug/alcohol abuse) for children to spend substantial time with both of their parents, so a court may find that a change in the visitation schedule will allow one parent to become a more substantial part of the child's life.
Read more: Modifying your NJ Child Support Order
Importance of Good Parental Communication
Finally, any parenting time or visitation schedule will only work when both parents have effective communication with one another about their children, which can help facilitate drop-offs/pick-ups, emergency/temporary changes to the parenting time/visitation schedule (such as if a parent gets stuck late at work), or making important decisions regarding childrearing if parents have joint legal custody. If parents are able to appropriately communicate with one another regarding their children, in many cases it can be possible to make temporary or long-term changes to a parenting time schedule without the need for litigation and to get the court heavily involved in a custody dispute.
Contact a Hazlet Family Law Attorney for a Consultation About Visitation in New Jersey Today
If you are thinking about filing for divorce, or if you have already started the divorce process and are dealing with another matter such as child custody, child support, or division of assets, you need to speak with a qualified attorney. The New Jersey family law attorneys at Rudnick, Addonizio, Pappa & Casazza, PC represent clients throughout the state, including Old Bridge, Piscataway, New Brunswick, and Perth Amboy. We understand how challenging this time can be for you, which is why we will fight hard to protect your interests, and the interests of your loved ones, throughout the legal process. Call us at (732) 264-4400 or fill out our confidential contact form to schedule a consultation. We have an office conveniently located at Park Village, 25 Village Court Highway, #35, Hazlet, NJ 07730, as well as offices located in East Brunswick.
The articles on this blog are for informative purposes only and are no substitute for legal advice or an attorney-client relationship. If you are seeking legal advice, please contact our law firm directly.