Here's What You Should Know About Brain Injury Lawsuits
March 29, 2018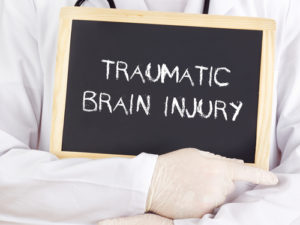 The Centers for Disease Control and Prevention (CDC) estimates that 1.4 million U.S. residents suffer a traumatic brain injury each year. When an accident causes a head injury, you may wish to seek compensation from a party whose negligence may have caused or contributed to the injury.
Things to Consider When Deciding How to Proceed with Your NJ Brain Injury Case
If you're considering a lawsuit for traumatic brain injury in New Jersey, here's what you should know:
Start by choosing a lawyer. A personal injury lawyer with experience handling traumatic brain injury cases in NJ can help you understand how the law applies to your case, what obstacles to expect, and how to help protect yourself and your family as your case proceeds through the insurance claims process and the New Jersey legal system. Because brain injury cases can pose complex medical and legal questions, it's important to choose a qualified lawyer with a solid understanding of this area of law.
Know the legal basis of your case. Most brain injury claims are based on the legal theory of "negligence," or a failure to use reasonable care to prevent an injury. Some traumatic brain injury claims, however, are more complex. For instance, medical malpractice claims have standards that differ in key ways from ordinary negligence cases. Your lawyer can help you understand the legal basis of your claim and learn how the legal basis might affect the outcome.
You can start building your case now. Choose a notebook or file folder and use it to store all the paperwork related to your case. Also, write down everything you can remember about how the brain injury occurred: Where the accident took place, who was involved, what you saw, what you heard, what you felt, and so on. Put the date of the accident in your notes and keep those notes in the file.
Whenever you take a step related to your personal injury case, like calling a lawyer or seeing your doctor, write the time and date, along with the details of the step you took and any results. Finally, keep all doctor's appointments: getting proper medical care will help establish your claim and aid in your recovery.
Free Consultation with Experienced Personal Injury Attorneys in East Brunswick, NJ
The Middlesex County personal injury lawyers at Rudnick, Addonizio, Pappa & Casazza fight for the compensation our clients deserve. Contact us today at 732.264.4400 or toll-free at 866.567.0135 for a free and confidential consultation about your New Jersey car accident case.
The articles on this blog are for informative purposes only and are no substitute for legal advice or an attorney-client relationship. If you are seeking legal advice, please contact our law firm directly.