What Does Unwanted Property Refer To in a New Jersey Divorce?
April 13, 2022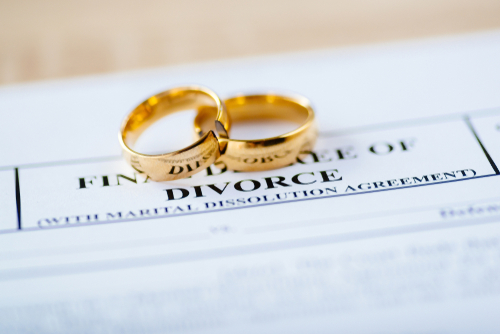 One of the most common assets considered when going through a divorce is property. Spouses may argue over who gets to stay in the family home, or who gets to keep the furniture. What happens, though, if there is property that no one wants? In some cases, property may be abandoned, with neither spouse wanting ownership or the liabilities that come with it.
What is Unwanted Property?
Unwanted property may include any physical item the couple once shared, that neither person wants ownership of anymore. While this can include a home, it most commonly includes items like furniture, jewelry, or tools. Unwanted property that is abandoned are items that are left behind.
There are a few reasons why the property may be unwanted. The most common reason for abandoning property is to avoid upkeep costs. The cost of maintaining certain types of property, like boats or sporting equipment, can be expensive. Transferring ownership to another spouse can lead to an expensive tax bill. Some couples may not want to keep certain items that remind them of the marriage, as the memories are too difficult
How is Unwanted Property Treated in New Jersey?
It's usually a good idea to include all assets in a divorce. Otherwise, they may, by default, go to one spouse and if the other spouse later decides they want that item, they may not be entitled to it. If you're going through a divorce and you have left unwanted items in the home, you may write your spouse a letter listing the items you no longer want. If neither spouse wants the items, you may decide to throw them out or donate them to charity.
If you go through the divorce, and your spouse takes ownership of the home, this also includes all assets inside of the home. For this reason, it's important to decide what items you want, and don't want, before the completion of the divorce.
When to Work with a Divorce Lawyer
The solution to unwanted property is typically simple. You or your spouse can get rid of the items if no one wants ownership.
A divorce, however, can get more complex when there are disagreements between assets. A common scenario occurs when one spouse leaves the home in preparation for the divorce. By the time the couple decides to divorce, the one spouse may try to get their assets back, but the other spouse doesn't let them back into the house.
Negotiating the equal distribution of assets is best done with the representation of a divorce lawyer. New Jersey follows equitable distribution laws, which means that assets are divided in a way that is considered fair. This doesn't always mean a 50/50 split as the court will consider a variety of factors to determine who gets what.
A divorce lawyer can help you take inventory of your items. They can also help you negotiate your divorce case, ensuring your legal rights are protected and assets are equally divided.
Contact a Hazlet Family Law Attorney for a Consultation About Divorce in New Jersey Today
If you are thinking about filing for divorce, or if you have already started the divorce process and are dealing with another matter such as child custody, child support, or division of assets, you need to speak with a qualified attorney. The New Jersey family law attorneys at Rudnick, Addonizio, Pappa & Casazza PC represent clients throughout the state, including Freehold, Long Branch, Edison, and New Brunswick. We understand how challenging this time can be for you, which is why we will fight hard to protect your interests, and the interests of your loved ones, throughout the legal process. Call us at (732) 264-4400 or fill out our confidential contact form to schedule a consultation. We have an office conveniently located at Park Village, 25 Village Court Highway, #35 Hazlet, NJ 07730, as well as an office in East Brunswick, NJ.
The articles on this blog are for informative purposes only and are no substitute for legal advice or an attorney-client relationship. If you are seeking legal advice, please contact our law firm directly.