The First Steps Getting Started With Divorce
March 9, 2023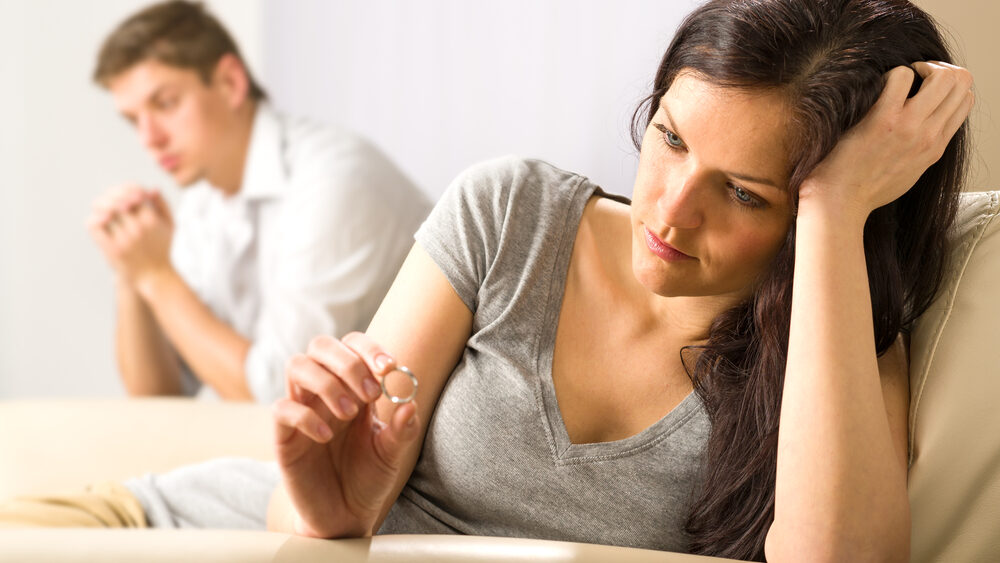 The decision to file for divorce is never easy, and the process can be daunting. However, it's important to remember that taking the correct first steps towards divorce can ultimately lead to a happier and healthier future. With the right preparation and guidance, you can get through the complexities of divorce and emerge on the other side with your rights protected and your future secure. In this article, we'll show you the first steps you need to take if you're thinking about getting a divorce, from getting legal advice to planning for the future.
Here are some of the crucial steps you should take when getting started with divorce:
1. Seek Legal Advice
When considering divorce, it is a good idea to seek the advice of an experienced divorce attorney. A good divorce lawyer will explain how the process works and what steps you need to take to make sure everything goes well. They will also advise you on the legal issues that you'll face during the divorce, such as property division, spousal support, and child custody.
2. Gather Important Documents
Before you file for divorce, you should gather and organize all the documents that will be needed during the process. These documents may include your marriage certificate, tax returns, bank statements, credit card statements, and any other financial records. You should also gather any documentation related to assets and debts that you and your spouse share.
3. Assess Your Financial Situation
Divorce can be expensive, so it's crucial to assess your financial situation before proceeding. Think about your income, expenses, debts, and assets to determine how much you can spend on attorney fees and other costs related to your divorce.
4. Determine Your Priorities
During the divorce process, you'll need to make many important decisions, such as how to divide property and assets, whether to seek spousal support, and how to share custody of your children. Before you file for divorce, you need to know what your priorities are and what you hope to get out of it. This will help guide you as you make decisions during the divorce process.
5. Consider Your Options For Dispute Resolution
Divorce doesn't have to be a contentious, adversarial process. There are several ways to settle a disagreement, such as mediation and collaborative divorce, that can help two people come to an agreement that works for both of them. These are voluntary processes that can help you and your spouse work through the process with the help of a neutral third party. Mediation and collaborative divorce can be effective ways to resolve disputes and reach agreements without going to court, which can save both time and money.
6. Plan For The Future
Divorce is a significant life event that will impact you and your family in many ways. It's important to plan for the future, such as by making a budget, updating your will, and thinking about how the divorce will affect your kids.
7. Take Care Of Yourself
Divorce can be emotionally and physically draining, so it's essential to take care of yourself during the process. Seek support from family and friends, consider therapy or counseling, and practice self-care to reduce stress and stay healthy.
Contact Rudnick, Addonizio, Pappa & Casazza PC Today To Schedule a Consultation About Your Divorce Case in East Brunswick, New Jersey
While divorce can be a challenging process, taking these first steps can help make it a smoother and less stressful experience. At Rudnick, Addonizio, Pappa & Casazza PC, we're here to help guide you through every step of the way. Our experienced divorce attorneys will provide you with the legal advice you need to make informed decisions and come out on top. We understand that divorce is a complex and emotional process, and we'll work with you every step of the way to ensure that your rights are protected. With our help, you can move forward with confidence, knowing that you have a trusted legal team by your side. Contact us today to schedule a consultation and take the first step towards a brighter future.