Liability for Autumn Hayride Accidents
September 7, 2022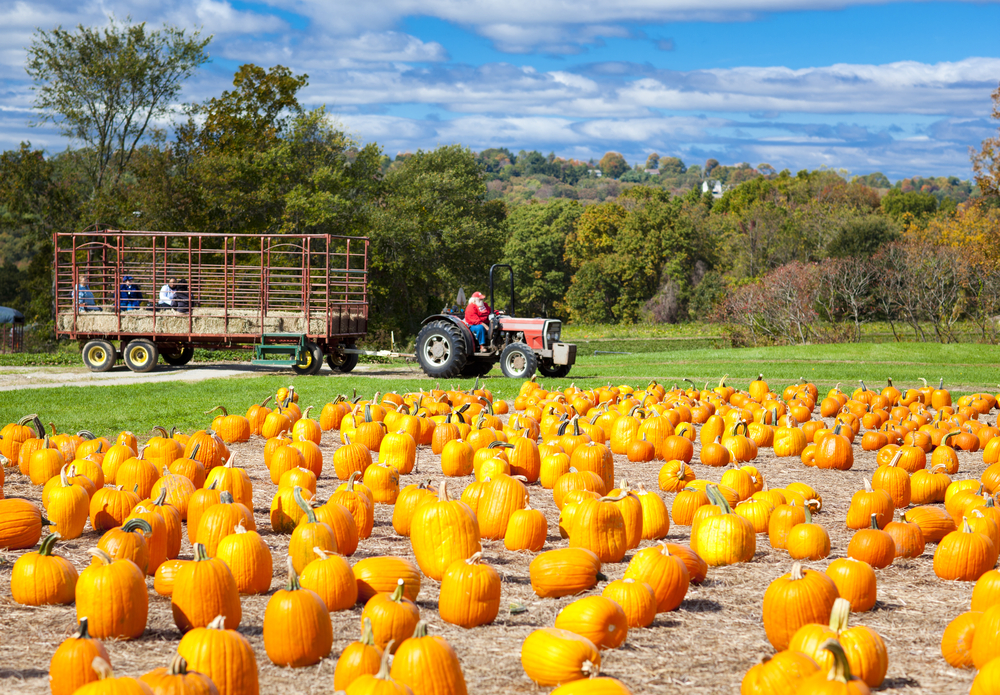 Fall is upon us, and soon many families will head to the local apple orchards on the weekends for fresh apple cider and donuts. Many of these fall festivals and mills have entertainment available, including hay rides. There has been an increase in hayride accidents over the last few years, making it an important topic to review.
Hayride Accidents in the United States
Hayrides may seem innocent enough. In fact, many families of all ages hop onto the back of a tractor to enjoy a fall ride through the hay fields. You might be surprised to learn that hayride accidents are more common than you think.
Generally speaking, hayride accidents typically occur from improper maintenance or repairs. Most farms only offer hayrides for a few months each year so they may not be aware of any necessary repairs until it's too late.
Hayride accidents can also occur from improper safety devices. Most hayrides consist of a makeshift trailer with loose seats. They don't often include safety features. Many don't even include seatbelts. Younger children can easily fall off these rides, especially if the tractor hits large bumps in the road. Tractor drivers don't have any special training either, which means they may drive too fast.
Also, no one regulates hayrides. This may be due to the fact that they only happen for a few weeks each year. By the time customers realize that a hayride may be unsafe, the business closes for the season. As the new season comes around a year later, a whole new group of guests heads to the farm to enjoy a hayride.
Who's Responsible When a Hayride Accident Occurs?
It can also be difficult to know who's responsible when a hayride accident does occur. Liability often comes down to the type of business. A person who offers hayrides from their home without proper licensing could be subject to fines and a personal injury lawsuit. In this case, anyone injured may be able to seek compensation from the homeowner's insurance policy.
Some farms with a business license also offer hayrides during the fall months. These farms should have a separate insurance policy. Some business owners may try to limit their liability by having guests sign a waiver. They may require that you fill out this waiver before getting on to the hayride. This is why it's important to review anything before signing.
It can be difficult to find out who's liable after a hayride accident. It can be even harder to know where to seek compensation. Working with a personal injury lawyer is a good idea when dealing with hayride accidents. Your lawyer can help you review the business registration of the company and build a case that allows you to collect the funds you need to recover.
Contact a Howell Personal Injury Lawyer to Discuss Your Hayride Accident Case in New Jersey
Did you or a loved one sustain serious injuries due to a hayride accident in New Jersey? Don't let the medical bills pile up while you wait for the negligent party or their insurance company to do the right thing. Right now, you need an aggressive personal injury attorney on your side, fighting to get you the compensation you need, want, and deserve. The skilled attorneys at Rudnick, Addonizio, Pappa & Casazza PC represent clients injured because of a hayride accident in Middletown, Howell, Marlboro, Manalapan, and throughout New Jersey. Call (732) 264-4400 or fill out our online contact form to schedule a free consultation about your case. We have an office conveniently located at Park Village, 25 Village Court Highway #35, Hazlet, NJ 07730, as well as an office in East Brunswick, NJ.
The articles on this blog are for informative purposes only and are no substitute for legal advice or an attorney-client relationship. If you are seeking legal advice, please contact our law firm directly.