Five Things to Know about Spinal Cord Injuries
August 31, 2020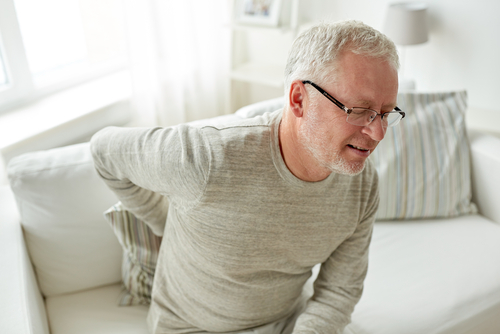 A spinal cord injury ranks among the more catastrophic and dangerous injuries that an accident victim can suffer. A serious spinal cord injury can easily result in paralysis and leave an accident victim with lifelong debilitating effects. If you or a loved one have suffered a spinal cord injury, below are five things you should know about these types of injuries. 
Causes of Spinal Cord Injuries
Some of the most common causes of spinal cord injuries include:
Motor vehicle accidents are some of the most common causes of spinal cord injuries, especially when an occupant of a vehicle is not properly restrained and is thrown from the vehicle in a collision. In these and other accidents, when the victim makes a hard impact with the ground, the force can easily lead to a spinal cord injury.
Symptoms of Spinal Cord Injuries
After any significant blow to your head, neck, torso, or back, you should immediately get checked out by a physician to check for signs that you may have suffered a spinal cord injury. In many cases, you may not immediately realize that you have suffered a spinal cord injury, as the symptoms of your injury can take days or even weeks to manifest. Although some spinal cord injuries arise due to trauma, many other spinal cord injuries develop over time due to other damage to the spinal column or back that eventually begins to put pressure on and damage the spinal cord tissue.
Symptoms of a potential spinal cord injury include:
Impaired breathing after an accident or injury
Abnormally twisted or positioned neck or back
Extreme pain or pressure in the head, neck, or back
Weakness, paralysis, or lack of coordination in any part of the body
Numbness, tingling, or loss of sensation in the hands, feet, fingers, or toes
Bladder or bowel control problems
Balance and/or issues with walking
Consequences of Spinal Cord Injuries
Spinal cord injuries are so dangerous because their consequences can include permanent disabilities or impairments. Impairments caused by spinal cord injuries can be both physical and cognitive. Some of the long-term or permanent consequences of spinal cord injuries include:
Paralysis, including hemiplegia (paralysis of the right or left side of the body), paraplegia (paralysis of the legs and lower torso), and quadriplegia (total body paralysis)
Depression
Anxiety
Concentration and memory issues
Frequent muscle spasms
Joint pain
Nerve pain
Decreased sense of touch (or other senses)
Impaired bodily functions, including bladder and bowel control issues, impotence or loss of sexual function, and breathing problems
Costs to Treat Spinal Cord Injuries
The expense of treating spinal cord injuries, including both medical care (such as surgery and physical therapy) and long-term personal case, is often far more extensive than other kinds of injuries. The costs of a spinal cord injury will depend on the severity of the injury and the location where the injured victim lives. The most expensive costs include hospital bills, physical therapy and rehab, and extended care costs such as home health care or moving to a nursing home or assisted living facility.
Holding Someone Liable for a Spinal Cord Injury
If your spinal cord injury was caused by someone else's negligence or recklessness, you may be entitled to file a legal claim or lawsuit against them to recover compensation for the costs associated with your treatment and care. For example, in a motor vehicle accident caused by another driver, you can hold that driver liable for your injury. Or if you suffered a spinal cord injury in a slip and fall accident, you may be entitled to hold the property or business owner where your accident occurred accountable.
Contact a Hazlet Personal Injury Lawyer to Discuss Your Spinal Cord Injury Case in New Jersey
Did you or a loved one sustain serious spinal cord injuries in New Jersey? Don't let the medical bills pile up while you wait for the negligent party or their insurance company to do the right thing. Right now, you need an aggressive personal injury attorney on your side, fighting to get you the compensation you need, want, and deserve. The skilled attorneys at Rudnick, Addonizio, Pappa & Casazza PC represent clients with spinal cord injuries in Middletown, Howell, Marlboro, Manalapan, and throughout New Jersey. Call (732) 264-4400 or fill out our online contact form to schedule a consultation about your case. We have an office conveniently located at Park Village, 25 Village Court Highway, #35, Hazlet, NJ 07730, as well as offices in East Brunswick.
The articles on this blog are for informative purposes only and are no substitute for legal advice or an attorney-client relationship. If you are seeking legal advice, please contact our law firm directly.