Fighting a DUI Charge in Court
February 20, 2019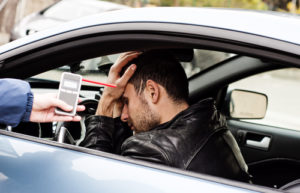 When you've been charged with a DUI, it's important to understand your right to fight your charges. During a DUI trial, you will need to provide the court with your testimony, relevant facts and any evidence to support the theory that you were not driving under the influence. Proving your innocence can be extremely difficult when you have failed a standardized breathalyzer test, but there may be times when you can overcome such evidence. Below are some factors to consider when deciding whether to fight your DUI charge in court.
Expert Witnesses
Expert witnesses are not always necessary in court, but it is advised that you seek one out when you are attempting to fight against a DUI charge. The reason for this is because most law enforcement officers, likely including the one who originally charged you, are considered experts in DUI prosecution due to their training and experience. Finding a qualified expert witness to testify on your behalf is crucial to cast doubt on the cop's perspective. If your case involves a failed breathalyzer test, then it may be necessary to seek out an expert who can testify on the machine's shortcomings. Experts witnesses significantly increase the costs associated with fighting DUI charges.
Suppressing Illegally Obtained Evidence
One way to dismiss the validity of a failed breathalyzer test is to argue that the evidence against you was obtained in an illegal manner. A motion to suppress such evidence must be filed early on in the case and before the trial is set to occur. The most commonly used argument for inadmissible evidence is proving that the officer did not have probable cause to pull you over. These motions will only be successful when the officer who charged you with the crime curtailed your rights in obtaining the evidence against you.
Your Testimony
DUI cases are unique because it's unlikely you will have any other witnesses to testify about your sobriety. In many situations, it becomes a case of the police officer's word against your own. Keep in mind that it is your constitutional right to either provide your testimony or simply remain silent. This crucial decision should be discussed with an experienced DUI attorney.
Contact an Experienced Hazlet DWI Defense Attorney About Your Drunk Driving Charges in New Jersey
Have you been charged with a drunk driving offense in New Jersey? A DWI conviction could leave you with a permanent record, and it could result in your driver's license being suspended for a very long time. That is why it is imperative that you speak with a qualified DWI defense lawyer about your case. The lawyers at Rudnick, Addonizio, Pappa & Casazza represent clients charged with drunk driving, breath test refusal, distracted driving and related offenses in Hazlet, East Brunswick, Piscataway, Perth Amboy and throughout New Jersey. Call 732-264-4400 or fill out our confidential online form to schedule a consultation about your case. We have an office located at Park Village, 25 Village Court, Highway #35 Hazlet NJ 07730, and we also have offices in East Brunswick.
The articles on this blog are for informative purposes only and are no substitute for legal advice or an attorney-client relationship. If you are seeking legal advice, please contact our law firm directly.