When Is It Best to File for Workers' Compensation?
March 10, 2020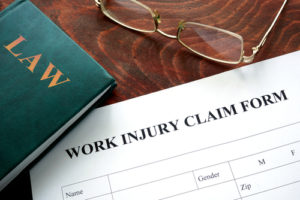 Worker's compensation is available for workers who are injured while on the job. However, those who are injured will need to file for compensation within a reasonable timeframe. If they do not file within a certain time period, they lose out on the opportunity to receive compensation that could help them cover their expenses.
You should know that the time limits vary from one state to another. No matter what state you are living and working in, you should attempt to file for worker's compensation shortly after sustaining an injury to avoid running out of time. After all, if you are unable to work, this type of compensation can truly come in handy and help you cover the cost of various living expenses, including mortgage payments, rent payments, the cost of groceries, and more.
Let Your Employer Know
When you get injured on the job, one of the first people who should know about it is your employer. You need to make your employer aware of the situation that is going on with you. However, not everyone realizes they have sustained such severe injuries at first. If your injuries are not noticeable, you might not have realized that something was wrong until a later time when you were evaluated in the hospital. For example, you could have a traumatic brain injury as a result of an accident that happened at work. As soon as you find out that you have some sort of injury, make it known to your employer. It is even better to provide your employer with a written report of your injuries and how you sustained them.
Making a Claim
Once you have made your employer aware of the situation, you can make a claim for worker's compensation benefits. Different states have different time limits when it comes to claiming these benefits. It depends on when you found out that you had a serious injury in the first place.
There are often a few exceptions to the rules. You may be able to file a claim after the initial time period if you were in a coma and could not file a claim due to your condition or if you were in such severe condition that you were not able to file a claim within a reasonable amount of time. The extent of your injuries is often taken into consideration beforehand.
Our FAQ about New Jersey's workers' compensation claims provides additional information about making a claim.
Filing a Claim for Moderate Injuries
Just because your injuries are not as severe as some injuries that people can sustain at work does not mean you should not file a claim for worker's compensation. For example, if you have back pain because of an accident that happened at work, you should still attempt to get worker's compensation. The pain may continue to get worse, and you could end up living with chronic back pain because of the accident.
Those who are not sure what to do after sustaining an injury at work should hire a worker's compensation attorney. The attorney would talk to the injured victim about their options for obtaining compensation to cover expenses while they miss work due to their injuries.
Contact an East Brunswick Workers' Compensation Lawyer to Discuss Your New Jersey Workplace Injury Case
A workplace injury can be devastating, particularly if it prevents you from returning to work for an extended period of time. Although New Jersey Workers' Compensation laws are supposed to provide you with reimbursement for medical expenses and replacement pay for missed time at work, it is not always easy to get the Workers' Comp benefits you deserve. That is why you should speak with a knowledgeable Workers' Compensation lawyer about your situation and get guidance throughout the claims process. The experienced Workers' Compensation attorneys at Rudnick, Addonizio, Pappa & Casazza PC represent clients in East Brunswick, Hazlet, Union Beach, Holmdel, and all across New Jersey. Call 866-567-0135 or fill out our online contact form today to schedule aconsultation about your work injury case. Our main office is located at 197 State Route 18 Suite 3000 in New Brunswick, and we also have offices in Hazlet.
The articles on this blog are for informative purposes only and are no substitute for legal advice or an attorney-client relationship. If you are seeking legal advice, please contact our law firm directly.