FAQs About New Jersey Workers' Compensation Claims
January 9, 2019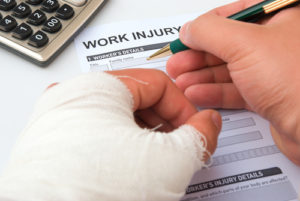 Workers' compensation laws were put into place to protect workers who are injured during their course of employment. Both federal and state laws work together to ensure these individuals are appropriately compensated. While this process was designed to help alleviate a victim's suffering, it's often complicated and leaves the victim with several questions. Following are some of the most frequently asked questions regarding workers' compensation.
How Frequent Are Workers' Compensation Checks in Freehold, NJ?
One of the most concerning aspects of workers' compensation for victims is whether or not your benefits will arrive in a timely manner. The Workers' Compensation Act contains language that requires insurance companies to pay out compensation consistently with your normal paycheck. This means the frequency at which you were paid during your normal course of employment will determine the frequency in which you receive your workers' compensation check. The law further states that compensation must be paid at least twice a month and within ten days of the end of the pay period.
How Much Compensation Will I be Paid for my New Jersey Work Accident?
A compensation amount for your injury will be determined based on your average yearly earnings and New Jersey's state laws. In most cases, your check will be two thirds of your average weekly wages. There are restrictions on the maximum amount of money that can be compensated weekly, and the level of compensation is often dependent on the level of disability you suffer as a result of your injury.
How Will I Receive My Workers' Compensation in NJ?
New Jersey's laws allow employers to pay out workers' compensation checks through cash, check or direct deposit. An employer can only pay you through direct deposit when you have given your express consent.
What Do I Do When My Workers' Comp Check is Late?
If your workers' compensation check is late, then it may be best to consult with an attorney. Speaking with a lawyer can help initiate actions to force your insurance company to send you your checks in a timely manner. Always keep a record of the date and time you receive your checks as well as the check number. If you use direct deposit, then take a screenshot with a timestamp proving when you received your funds. This information can help your attorney prove your claims.
Contact a Hazlet Workers' Compensation Lawyer to Discuss Your New Jersey Workplace Injury Case
A workplace injury can be devastating, particularly if it prevents you from returning to work for an extended period of time. Although New Jersey Workers' Compensation laws are supposed to provide you with reimbursement for medical expenses and replacement pay for missed time at work, it is not always easy to get the Workers' Comp benefits you deserve. That is why you should speak with a knowledgeable Workers' Compensation lawyer about your situation and get guidance throughout the claims process. The experienced Workers' Compensation attorneys at Rudnick, Addonizio, Pappa & Casazza PC represent clients in Piscataway, Middletown, New Brunswick, East Brunswick, and all across New Jersey. Call (732) 264-4400 or email us today to schedule a consultation about your work injury case. Our main office is located at Park Village, 25 Village Court Highway, #35 Hazlet, NJ 07730, and we also have offices in East Brunswick.
The articles on this blog are for informative purposes only and are no substitute for legal advice or an attorney-client relationship. If you are seeking legal advice, please contact our law firm directly.