Who Gets Custody of the Family Pet During Divorce?
January 10, 2023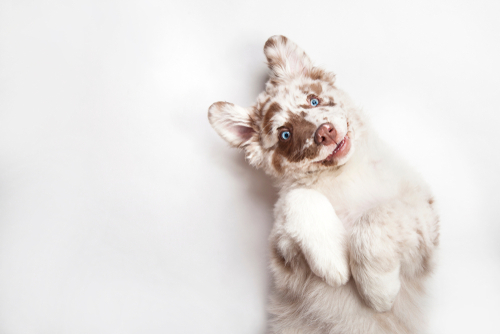 If you're getting divorced, you may be wondering who will get custody of the family pet. Continue reading to learn more.
Is Pet Custody a Thing in New Jersey?
New Jersey considers pets to be a type of personal property. This means that the court decides who gets ownership during the divorce proceedings, similar to other property.
How is Pet Custody Determined in New Jersey?
The court will consider a few factors when deciding who gets pet ownership when navigating a divorce case. They may consider a variety of factors, including:
Who bought the pet
If the pet was obtained together or brought into the relationship by one person
Who pays the pet's basic needs
Who pays the pet's medical care needs
Unlike with a child custody case, the court won't consider the relationship of each spouse with the pet. Instead, the pet is considered property and is divided as persona property.
How to Divide Pet Ownership
Allowing the court to decide pet ownership removes the emotional or relationship aspect from the situation. This may leave some pet owners to handle the pet custody dilemma on their own. You may have a few other options to fairly divide pets.
Some people may decide to divide ownership if they own more than one pet together. For example, you may take the dog, and your ex-spouse takes the cat. Another option that may work, depending on the details of your divorce, is shared custody. Similar to sharing custody of a child, you and your ex-spouse divide your time with each pet. You may get them for one week, and then your ex-spouse gets them the next.
Consider a Pet-Nup Before Marriage
A "pet-nup" is a new phrase that some couples are considering before getting married. Similar to a pre or post-nuptial agreement, it lists who will maintain ownership of a pet. You may decide to create a pet-nup if you're bringing a pet into a new marriage. You may also decide to create a pet-nup if you and your spouse adopt or purchase a pet while married. While this isn't an official agreement, you can make it a legal contract. In most cases, the courts will recognize the contract when deciding the ownership.
When to Work With a Divorce Lawyer
If you and your ex-spouse are having a hard time agreeing with pet ownership, you're likely disagreeing about other things, too. Working with a divorce lawyer can help you manage the negotiations that often come with a divorce and the equal division of all your assets.
Working with a divorce negotiator can also help you decide what assets you want to keep, and how to equally divide them. If you have children in the marriage, or other items, like a house or cars, a divorce lawyer can also help you and your spouse work out an agreement that fairly benefits everyone.
Contact a Howell Family Law Attorney for a Consultation About Divorce in New Jersey Today
If you are thinking about filing for divorce, or if you have already started the divorce process and are dealing with another matter such as child custody, child support, or division of assets, you need to speak with a qualified attorney. The New Jersey family law attorneys at Rudnick, Addonizio, Pappa & Casazza PC represent clients throughout the state, including Middletown, Howell, Marlboro, and Manalapan. We understand how challenging this time can be for you, which is why we will fight hard to protect your interests, and the interests of your loved ones, throughout the legal process. Call us at (732) 264-4400 or fill out our confidential contact form to schedule a consultation. We have an office conveniently located at Park Village, 25 Village Court Highway, #35 Hazlet, NJ 07730, as well as an office located in East Brunswick, NJ.
The articles on this blog are for informative purposes only and are no substitute for legal advice or an attorney-client relationship. If you are seeking legal advice, please contact our law firm directly.