When You Should Hire a Personal Injury Attorney
August 12, 2022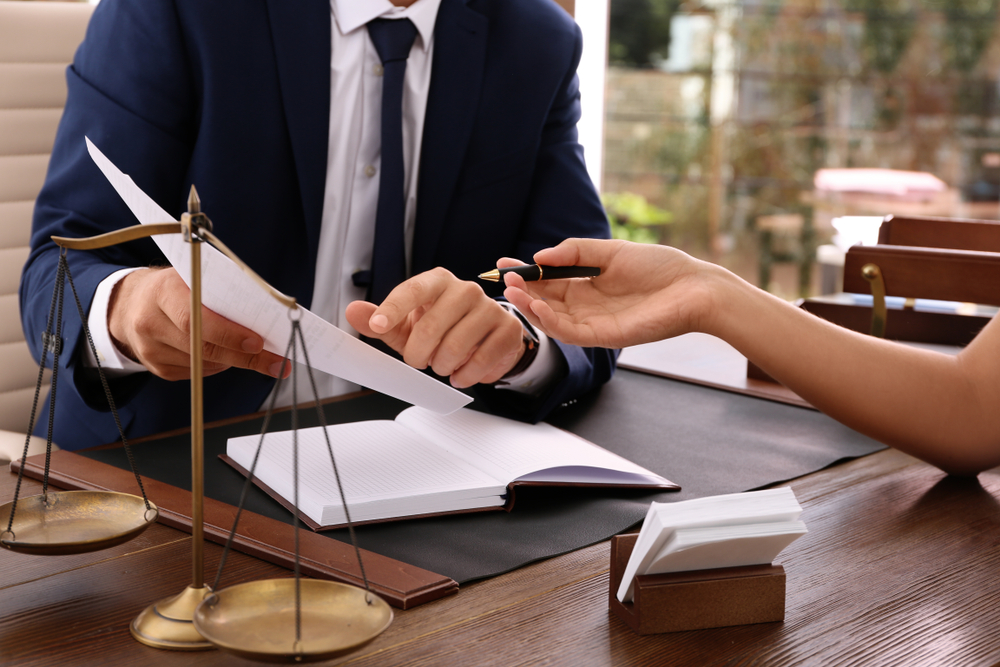 It's not always clear when you should hire a personal injury attorney. Whether you were in a car accident, commercial truck accident, or slipped and fell while visiting a mall, it's important to know when a personal injury attorney could benefit you the most.
Here are a few things to consider when deciding if you should hire a personal injury attorney:
You Have a Lot of Expenses
If you're in an accident that leaves you with a lot of expenses, it may be worth hiring a personal injury attorney. A lawyer can help you recover many of the costs that are commonly a part of accidents, including:
Medical bills
Lost wages
Rehabilitative care
Property damages
Childcare costs
Transportation costs
Diminished earning
Pain and suffering
If you notice that an injury leads to endless bills and time off from work, pursuing a personal injury case may be worth it. If someone else was negligent with your care, then it's only right that they help you cover the bills.
Someone Was Clearly Negligent
Negligence is an important part of personal injury cases. This refers to negligent behavior that likely caused the accident. Negligence may include a driver who was speeding, a store owner who failed to make necessary repairs to their property or a commercial truck driver who lied about their training.
You're in a Great Deal of Pain
Some accidents can lead to a great deal of pain. If you're in a lot of pain, you may not be able to return to work for a while. You may also find it difficult to enjoy the same hobbies that you once did. If you're constantly in pain, you likely suffered severe injuries. Your personal injury attorney may be able to help you recover the funds you need to return to a somewhat normal life.
Someone's Trying to Blame You
If you're being wrongly blamed for an accident, then you'll definitely want to hire a personal injury lawyer. Ignoring the charges could lead to you being personally financial for the damages.
Types of Personal Injury Lawyers
You want to hire a personal injury lawyer who's experienced in your type of case. Personal injury is a broad phrase used to describe all types of injuries. However, some of the most common areas of legal expertise may include car accidents, truck accidents, or slip and fall accidents.
Other causes of accidents may also fall into the personal injury category. A few additional personal injuries include medical malpractice, bicycle, motorcycle, or pedestrian accidents.
When to Contact a Personal Injury Attorney
You want to contact a personal injury attorney as soon as possible after your accident. Some evidence in a personal injury case is time-sensitive. Additionally, the state puts time limits on how long you have to file a personal injury claim. For the best chance at collecting the funds you need to deal with your injury, you want to give your personal injury attorney as much time as possible to build your case.
The great thing about hiring a personal injury attorney is that most don't charge you unless you win your case. This means there's little risk involved in talking with a personal injury lawyer.
Contact a Manalapan Personal Injury Lawyer to Discuss Your Injury Case in New Jersey
Did you or a loved one sustain serious injuries due to an accident in New Jersey? Don't let the medical bills pile up while you wait for the negligent party or their insurance company to do the right thing. Right now, you need an aggressive personal injury attorney on your side, fighting to get you the compensation you need, want, and deserve. The skilled attorneys at Rudnick, Addonizio, Pappa & Casazza PC represent clients injured because of an accident in Middletown, Howell, Marlboro, Manalapan, and throughout New Jersey. Call (732) 264-4400 or fill out our online contact form to schedule a free consultation about your case. We have an office conveniently located at Park Village, 25 Village Court Highway, #35, Hazlet, NJ 07730, as well as an office in East Brunswick, NJ.
The articles on this blog are for informative purposes only and are no substitute for legal advice or an attorney-client relationship. If you are seeking legal advice, please contact our law firm directly.