What to Expect if Your Semi-Truck Accident Case Goes to Trial
April 15, 2021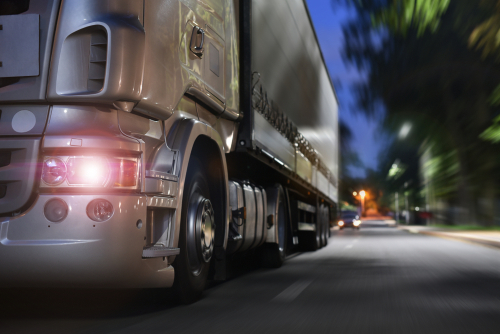 After you've been involved in a semi-truck accident, you may wish to pursue financial compensation for your injuries and property damage from the party or parties at fault for the accident. When you choose to pursue a claim for compensation, you may wonder whether your claim will end up going to trial.
Most Semi-Truck Accident Cases Settle
The overwhelming majority of semi-truck accident cases settle before they get to trial. In fact, many cases are settled even before a lawsuit is filed in court. Of course, this means that a small percentage of semi-truck accident claims will end up at trial. There are many factors that can impact whether a semi-truck accident claim will go to trial.
Reasons Why Semi-Truck Accidents Go to Trial
A semi-truck accident claim may be one of the few cases that goes to trial for one or more of several common reasons and factors, including:
The trucking defendants deny liability — If the defendant(s) in your semi-truck accident claim vigorously deny responsibility for the accident or liability for your injuries and losses, you may ultimately be forced to resolve your claim at trial, where a judge or jury will rule whether the defendants are liable to pay compensation to you.
Multiple parties may be at fault for the accident — Having multiple parties responsible for a semi-truck accident can also complicate the case to the point that it ends up going to trial. If the parties at fault for the accident cannot agree on their respective shares of responsibility for the accident (and therefore their respective shares of the compensation owed to you), that dispute may ultimately have to be settled in court. Your semi-truck accident claim may also go to trial if the defendant(s) in your case are arguing that you are partially at fault for the accident.
Accident victims have suffered severe injuries — If you've suffered significant injuries in a semi-truck accident, chances are that you've incurred substantial expenses and losses and have made a pretty large claim for compensation. The greater the compensation you are seeking, the more likely it is that the other side may want to take their chances at trial to try to obtain a verdict that pays you less than the compensation you are claiming.
What Happens if My Semi-Truck Accident Claim Goes to Trial
If your semi-truck accident claim goes to trial, you should know what to expect. Trial is preceded by the litigation process, which includes discovery, where the parties exchange relevant information and evidence. The evidence uncovered in discovery can sometimes narrow the issues for trial, with the parties obtaining a summary judgment ruling from the court on issues such as affirmative defenses raised by the defendants in the case, liability for the accident, or the extent of damages that you are entitled to if the defendants are found responsible for the accident.
At the trial itself, both your attorney and the attorneys for the other side will make opening statements to the jury, or to the judge if your case is being tried in a bench trial. Both you and the other side will then have the opportunity to present evidence and witnesses and cross-examine the other party's case. After closing statements, the jury or judge will issue a verdict ruling on liability and damages, which the judge will reduce to a judgment.
Contact a Hazlet Personal Injury Lawyer to Discuss Your Truck Accident Case in New Jersey
Did you or a loved one sustain serious injuries due to a truck accident in New Jersey? Don't let the medical bills pile up while you wait for the negligent party or their insurance company to do the right thing. Right now, you need an aggressive personal injury attorney on your side, fighting to get you the compensation you need, want, and deserve. The skilled attorneys at Rudnick, Addonizio, Pappa & Casazza, PC represent clients injured because of truck accidents in Piscataway, New Brunswick, Perth Amboy, Middletown, and throughout New Jersey. Call (732) 264-4400 or fill out our online contact form to schedule a consultation about your case. We have an office conveniently located at 25 Village Ct., Hazlet NJ 07730, as well as offices in East Brunswick.
The articles on this blog are for informative purposes only and are no substitute for legal advice or an attorney-client relationship. If you are seeking legal advice, please contact our law firm directly.