What To Do If You Can't Afford a Divorce
October 30, 2022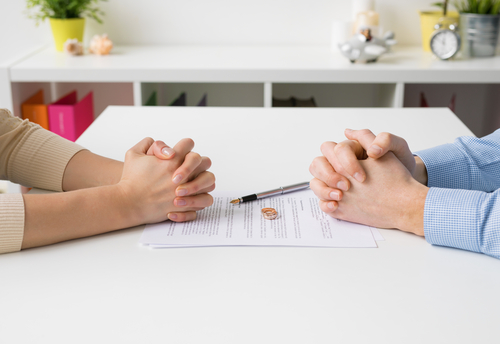 The process of divorce is not only an emotionally taxing one, but it is often expensive as well, due to the need to hire legal counsel to help protect your rights and interests. But what are your options if you simply cannot afford to hire a private attorney to represent you in your divorce?
Seeking Out a Pro Bono Attorney
If you cannot afford to hire an attorney, you might be able to apply for representation by a pro bono attorney. A pro bono attorney represents clients for free. However, most private attorneys typically do not take on clients pro bono. Instead, pro bono legal representation is usually provided by law clinics and legal aid service organizations. You can contact your city's or state's bar association to be directed to potential pro bono services. But these organizations usually have greater demand than they have available attorneys, and some organizations impose income restrictions and other requirements for a person to be eligible for that organization's pro bono services.
Requesting a Court-Appointed Attorney
If your divorce involves issues of child custody or domestic violence/restraining orders, you might be entitled to have an attorney appointed to you by the court free of charge, since those issues involve constitutionally-protected rights. However, this attorney will only be able to represent you during custody or restraining order hearings, so you'll still have to handle the economic aspects of your divorce. And similar to pro bono services, you'll have to provide proof of your finances to the court to show that you cannot afford to hire an attorney.
Having Your Spouse Pay Your Attorney Fees
If you cannot afford an attorney on your own but your spouse has the financial ability to afford legal representation, you may be able to file a motion in your divorce action for a court order directing your spouse to pay your attorney fees in the divorce. Of course, getting such a motion granted by the court is not easy or guaranteed, so you can improve your chances by having an attorney file this motion on your behalf. But that means you will still need to pay an attorney for their services in filing and representing you in such a motion.
Taking Out a Loan
If you know or expect that your divorce will result in you receiving a lump sum — for example, if your marital home will be sold during the divorce — you may have the option of borrowing money against that expected sum to pay your legal fees for the divorce. However, this option always comes with the risk that you end up not receiving the money you expected from the divorce, which means you'll be on the hook for the money that you borrowed (especially if you've taken out a personal loan or borrowed against credit cards).
Representing Yourself
If you've exhausted all other options for obtaining legal representation, you may be forced to represent yourself in your divorce case. Of course, representing yourself should be avoided whenever possible, since your divorce action may impact your economic rights or your rights to custody of your children.
Contact a Hazlet Family Law Attorney for a Consultation About Divorce in New Jersey Today
If you are thinking about filing for divorce, or if you have already started the divorce process and are dealing with another matter such as child custody, child support, or division of assets, you need to speak with a qualified attorney. The New Jersey family law attorneys at Rudnick, Addonizio, Pappa & Casazza PC represent clients throughout the state, including Long Branch, Edison, Woodbridge, and Old Bridge. We understand how challenging this time can be for you, which is why we will fight hard to protect your interests, and the interests of your loved ones, throughout the legal process. Call us at (732) 264-4400 or fill out our confidential contact form to schedule a consultation. We have an office conveniently located at 25 Village Ct., Hazlet, NJ 07730, as well as offices located in East Brunswick.
The articles on this blog are for informative purposes only and are no substitute for legal advice or an attorney-client relationship. If you are seeking legal advice, please contact our law firm directly.