What to Do if the Insurance Company Denies Your Workers' Comp Claim
May 1, 2022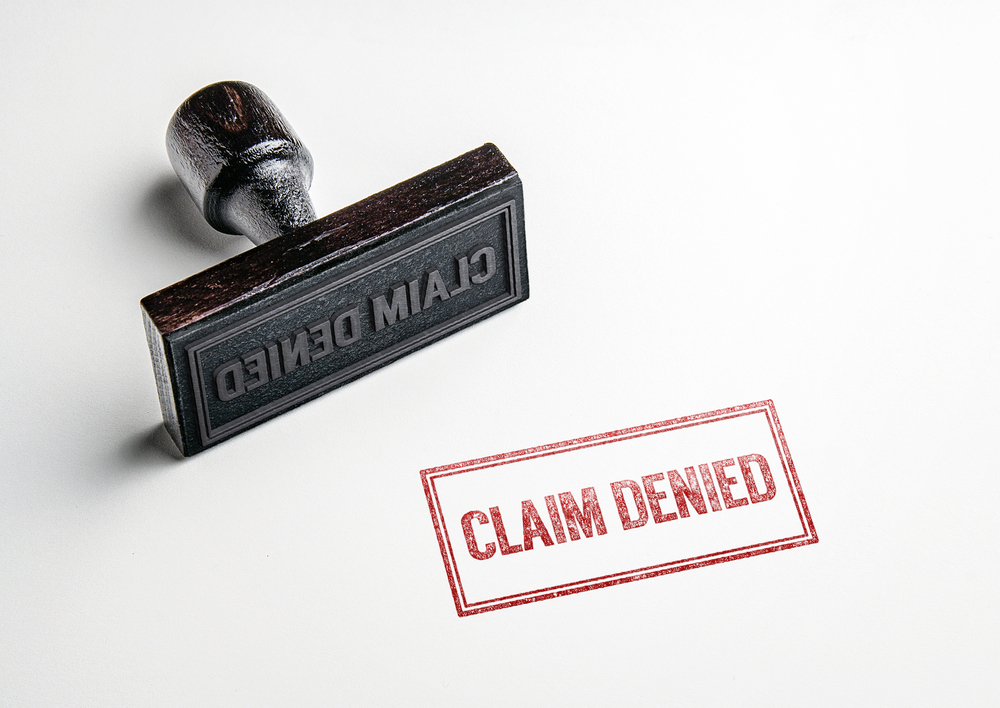 If you're injured at work, you'll likely turn to your employer's insurance provider to cover your medical costs. The state requires most employers in New Jersey to carry workers' compensation for this reason. What do you do though, when your claim is denied? Who will cover your bills and lost wages?
Common Reasons Employees Are Denied Workers' Compensation Benefits
It can be helpful to know a few of the most common reasons why workers are denied after filing a workers' compensation claim. These are some of the most common reasons:
Lack of evidence: Most workers' compensation providers complete their own investigation following a workplace accident. If they don't believe there's sufficient evidence, they may deny the claim.
Pre-existing injury: If your workers' compensation claim includes a pre-existing injury, the provider may try to deny your claim.
Not work-related: In order for workers' compensation to cover your costs, the accident and injury must have occurred at work.
The accident was your fault: If workers' compensation deems that the accident and injury were your fault, they may also deny your claim.
These are a few of the most common reasons that workers' compensation claims are denied following a claim. Other administrative things can occur, like failing to meet the timeline or filing a workers' compensation claim that is missing required information, which can also lead to a denied claim.
Your Options Following a Denied Workers' Compensation Claim
Even if your claim is denied, you do have the option to appeal. New Jersey has two processes of appeal: either an informal or formal hearing.
An informal hearing includes an application and a request to review your case. Within a few weeks of requesting an informal hearing, you can expect a hearing to discuss your case. A formal hearing is more complex and requires that you file a Claim Petition. This process takes your case in front of a judge, which can take longer than an informal hearing. In this type of hearing, the judge decides the outcome of your case.
Regardless of which appeals process you choose, it's important to make your case stronger. It may also be a good idea to work with a workers' compensation lawyer this time. This can help you uncover the reason why your claim was denied in the first place, so you can provide additional information to prove your workplace injury.
Working with a workers' compensation lawyer increases your chances of a successful claim. In addition to understanding the state's laws and filing requirements, workers' compensation representatives are less likely to take advantage of you when you have a lawyer.
Strict Timelines for Workers' Compensation
The workers' compensation program in New Jersey has strict timelines that you must follow when filing your case, and again when filing an appeal. You have just two years to file an appeal. This two-year time limit starts on the date of your injury, and not the date your workers' compensation claim was denied. If you're considering filing an appeal, it's important to take action soon.
Contact a Middletown Workers' Compensation Lawyer to Discuss Your New Jersey Workplace Injury Case
A workplace injury can be devastating, particularly if it prevents you from returning to work for an extended period of time. Although New Jersey workers' compensation laws are supposed to provide you with reimbursement for medical expenses and replacement pay for missed time at work, it is not always easy to get the workers' compensation benefits you deserve. That is why you should speak with a knowledgeable workers' compensation lawyer about your situation and get guidance throughout the claims process. The experienced workers' compensation attorneys at Rudnick, Addonizio, Pappa & Casazza PC represent clients in Middletown, Howell, Marlboro, Manalapan, and all across New Jersey. Call (732) 264-4400 or fill out our online contact form today to schedule a free consultation about your work injury case. Our main office is located at Park Village, 25 Village Court Highway, #35 Hazlet, NJ 07730, and we also have an office in East Brunswick, NJ.
The articles on this blog are for informative purposes only and are no substitute for legal advice or an attorney-client relationship. If you are seeking legal advice, please contact our law firm directly.