What to Do After A Bicycle Accident in New Jersey
March 26, 2021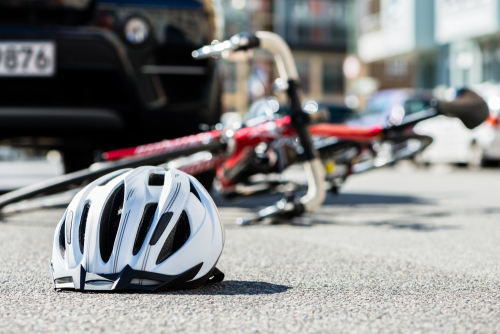 As the weather in New Jersey begins to warm up, you may be tempted to pull your bicycle out of storage and enjoy a ride. Bicycling can be an entertaining activity that can also get you around town. But, bicycling also puts you at risk of being in a bicycle accident. Knowing what to do after a bicycle accident is crucial.
Important Steps to Take Following a Bicycle Accident
If you are involved in a bicycle accident, you will want to take the following steps immediately:
Contact the police: Regardless of how big or little the accident is, it is always a good idea to notify the police. Wait for them to arrive and file a police report. You may need this report later on to claim damages or to contact the driver's insurance company.
Receive medical care: If you have injuries, or any symptoms of pain, you will want to receive immediate medical care.
Take note of any details: Details may become an important part of your case later on. If possible, capture photographs or write down the information of any witnesses.
Obtain contact information: In addition to the witnesses, you may also want to get the contact and insurance information of any drivers involved in the accident.
Once you leave the scene of the accident, it is time to follow up with your medical care and ensure you meet all insurance requirements. Follow these steps after the accident:
Receive follow-up medical care: Be sure to follow up on all of your medical provider's orders. In the meantime, collect invoices and records.
Talk to the insurance company: Who was at fault will dictate who covers your bills following the accident. You may need to talk with the driver's insurance company, or your own.
Contact any witnesses: This is also a good time to check on your witnesses and find out if they have any additional details to include.
Contact a personal injury lawyer: You may decide to work with a lawyer. If you do, it is helpful to call one as soon as possible. Your lawyer can help you complete some of these tasks, while you focus on your recovery. Your lawyer can also help you navigate the process and ensure you stay within the state's timeline. Remembering to complete each of these important steps can be overwhelming, especially while you are dealing with the adrenaline and fear that often comes with a bicycle accident. It is usually the bicyclist who experiences the worse of the injuries. Even injuries that seem minimal can end up being a lot worse later. They can lead to expensive medical bills and lost wages. Make sure you protect your rights and work with a bicycle accident lawyer.
Ideally, you want to contact a lawyer as soon as possible. Receiving medical care is one of the most important things to do following an accident. But shortly after that, find out what legal options are available.
Contact a Freehold Personal Injury Lawyer to Discuss Your Bicycle Accident Case in New Jersey
Did you or a loved one sustain serious injuries due to a bicycle accident in New Jersey? Don't let the medical bills pile up while you wait for the negligent party or their insurance company to do the right thing. Right now, you need an aggressive personal injury attorney on your side, fighting to get you the compensation you need, want, and deserve. The skilled attorneys at Rudnick, Addonizio, Pappa & Casazza represent clients injured because of a bicycle accident in Freehold, Woodbridge, Long Bridge, Perth Amboy, and throughout New Jersey. Call (732) 264-4400 or fill out our online contact form to schedule a consultation about your case. We have an office conveniently located at Park Village, 25 Village Court Highway, #35, Hazlet, NJ 07730, as well as an office in East Brunswick, NJ.
The articles on this blog are for informative purposes only and are no substitute for legal advice or an attorney-client relationship. If you are seeking legal advice, please contact our law firm directly.