What Kinds of Evidence Do I Need to Win My Commercial Truck Accident Case?
October 5, 2020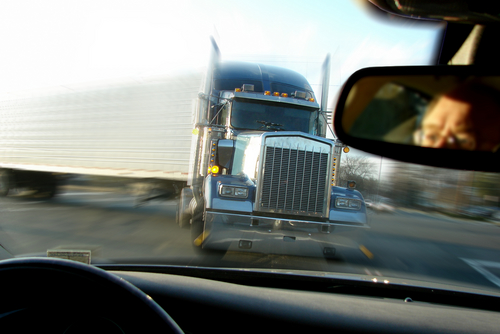 For us New Jersey residents, driving next to a large, oversized commercial truck is commonplace. These huge vehicles travel daily on our numerous highways and interstates, but what happens when you're injured in an accident with one of these vehicles? What kinds of evidence do you need to win your case? Find out below. 
Driver's Qualifications
Commercial truck drivers are required to have a special license. This license is called a Commercial Drivers License or CDL, for short. These licenses have different classes – A, B and C, which are described below:
Class A CDL is required to operate any combination of vehicles with a gross weight rating of 26,000 or more pounds with the towed vehicle being heavier than 10,000 pounds. Drivers with a Class A CDL may drive tractor trailers, flatbeds, tanker vehicles and livestock carriers. 
Class B CDL is required to operate any single vehicle that isn't connected to a trailer. This includes commercial trucks that have an attached cab and cargo area with a combined weight that is heavier than 26,000 pounds. It also includes trucks with a detached towed cargo vehicle that weighs less than 10,000 pounds. 
Class C CDL is required to operate a single vehicle that weighs less than 26,001 pounds or a vehicle that is towing another vehicle that weighs less than 10,000 pounds. Hazmat vehicles, buses and double trailers are examples of this. 
When you've been injured in an accident with a commercial truck driver, you will more than likely be dealing with a driver who has a Class B CDL. However, just because a driver has the correct license, that doesn't mean they were necessarily qualified to be behind the wheel. Perhaps, the driver has a history of intoxicated driving or was in violation of following safety rules. According to the Federal Motor Carrier Safety Administration, commercial truck drivers have an 11 hour driving limit after they've been off duty for 10 consecutive hours. Drivers must also take a 30 minute break when they have been driving for eight cumulative hours. Drivers also are not supposed to drive after 60 or 70 hours on duty within 7-8 days. Your attorney will be able to determine whether or not the driver violated any of these rules and regulations and present these as evidence of the accident.
Maintenance Records
Sometimes it may not be the driver of the commercial vehicle, but rather the vehicle itself. Vehicles should be routinely maintained, however, when that isn't the case, the maintenance company or trucking company may be responsible for any accidents that occurred. Your attorney will be able to investigate whether or not the company cut corners in an effort to expedite a trip or delivery. Maintenance records for the vehicle's brakes, cargo inspections, engine and more will be useful pieces of evidence to support your claim.
Logging Devices and Computer Data
Thanks to the Department of Transportation, many commercial vehicles now come fully equipped with electronic logging and tracking systems. These devices are used to keep track of the driver's speed, hours, brake usage, breaks and more.
While the logging data is important, the computer data is often one of the most important components of a truck accident claim. Commercial trucks have what's known as a black box, which provides important information about how a crash occurred. A truck's black box can help provide useful information as to when the driver hit the brakes, as well as any mechanical failures such as the brakes failing to work or the engine stalled.
Contact a Hazlet Personal Injury Lawyer to Discuss Your Truck Accident Case in New Jersey
Did you or a loved one sustain serious injuries due to a truck accident in New Jersey? Don't let the medical bills pile up while you wait for the negligent party or their insurance company to do the right thing. Right now, you need an aggressive personal injury attorney on your side, fighting to get you the compensation you need, want, and deserve. The skilled attorneys at Rudnick, Addonizio, Pappa & Casazza PC represent clients injured because of truck accidents in Freehold, Long Branch, Edison, Woodbridge, and throughout New Jersey. Call (732) 264-4400 or fill out our online contact form to schedule a consultation about your case. We have an office conveniently located at Park Village, 25 Village Court Highway, #35, Hazlet, NJ 07730, as well as offices in East Brunswick.
The articles on this blog are for informative purposes only and are no substitute for legal advice or an attorney-client relationship. If you are seeking legal advice, please contact our law firm directly.