Medical Malpractice: What Can Make & Break Recovery?
September 9, 2019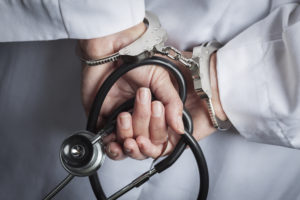 How Medical Malpractice Occurs
When a doctor or other medical professional does not perform to the standard of their occupation and a patient is injured as a result, a medical malpractice suit may follow. But medical malpractice cases are complex and technical, requiring quite a bit of evidence and expert opinions to properly prove. Here are some of the pitfalls you may run into when tackling a medical malpractice case.
Case Quality
When it comes to proving a lawsuit, it all comes down to the quality of your evidence. And with medical malpractice cases, this comes with a lot of complications. Because of the highly skilled and expert nature of the healthcare industry, it is important to consult with another expert in that field to help you develop a proper and full explanation of how the malpractice occurred and why. Selecting experts to review your case and provide their educated opinion in a legal setting is so important to ensuring its success. Reputation matters. Sometimes it is a good idea to get the opinion of more than one expert to reinforce your arguments and identify evidence or facts that someone else may have missed. Because when it comes down to it, if other experts in that field don't agree with your claim of medical malpractice, you have no case.
Standard Of Care Pitfalls
Too many medical malpractice cases are tossed out because the plaintiff couldn't prove that the defendant deviated from the accepted standard of care. Sometimes, things go wrong during procedures that are rare complications, unforeseeable issues, or otherwise bad luck, but the doctor or whoever else was performing the procedure was operating well within accepted guidelines. In these cases, recovery is unlikely.
Proving The Cause
Another requirement for recovering in a medical malpractice case is proving that the malpractice was caused by that professional. But the fact is that because a patient winds up injured after a procedure, it does not mean that malpractice occurred. If the defendant is able to argue that another factor was the cause of the injury, or the doctor's actions or inaction did not affect the patient's outcome, a judge or jury may bar recovery.

Showing Damages
In order for a patient to recover from a healthcare professional, they must finally show that the malpractice caused resulted in measurable and actual damages. If you can prove malpractice took place but cannot show that an injury resulted from it, you will not be able to win your case. You must provide supporting evidence of necessary corrective medical care, future medical costs, lost wages, etc. to show that you were actually harmed by the doctor's negligent actions. This, like the other elements, often needs expert testimony to reinforce. If you cannot prove any actual damages resulted, you will not be able to recover any money.

Seek Legal Help!
If you do think you may have a case for medical malpractice, you need to consult an attorney who is an expert in these cases. The highly technical nature of these suits need an attorney who can give you an honest opinion on the likelihood of success, knows what experts to consult, what evidence to gather, and how to deal with insurance companies, hospitals, and other healthcare professionals.
Contact A Personal Injury Lawyer to Discuss Your Medical Malpractice Case Today
Did you or a loved one sustain serious injuries due to medical malpractice in New Jersey? Don't let the medical bills pile up while you wait for the liable party to do the right thing. Right now, you need an aggressive personal injury attorney on your side, fighting to get you the compensation you need, want, and deserve. The skilled attorneys at Rudnick, Addonizio, Pappa & Casazza represent clients in medical malpractice suits in Matawan, Marlboro, Old Bridge, Manalapan and throughout New Jersey. Call 866-567-0135 or fill out our online contact form to schedule a consultation about your case. We have an office conveniently located at in East Brunswick at 197 State Route 18 South Suite 3000, East Brunswick, NJ 08816, and one at Park Village, 25 Village Court Highway #35, Hazlet, NJ 07730.

The articles on this blog are for informative purposes only and are no substitute for legal advice or an attorney-client relationship. If you are seeking legal advice, please contact our law firm directly.