Types of Dog Bite Injuries
July 25, 2021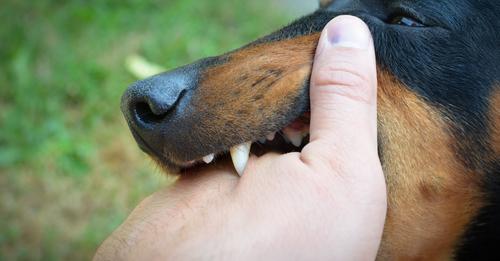 A seemingly quiet or friendly dog may suddenly lash out and bite, seemingly without warning or provocation. Depending on the size and breed of the dog and the size of the dog bite victim, dog bites can lead to a wide variety of injuries and complications. 
Common Dog Bite Injuries
Examples of injuries that can be inflicted by a dog bite or dog attack include:
Puncture wounds
Broken bones
Eye trauma
Soft tissue injuries, including torn ligaments, tendons, and muscles
Nerve damage
Lacerations on the face, head, and neck
Complications of Dog Bite Injuries
Much of the physical injury that may be inflicted by a dog bite or in a dog attack can lead to permanent scarring. When dog bite injuries are inflicted to a victim's face and cause permanent scarring or disfigurement, the dog bite victim may have to deal with the emotional consequences of feeling self-conscious about their appearance.
Even if a dog bite doesn't inflict a lot of physical trauma, the injury may end up having other, potentially fatal consequences. Most importantly, a dog bite injury may result in a secondary infection. Dogs' mouths and saliva carry a large amount of potentially harmful viruses and bacteria. Common bacterial and viral infections that can occur from dog bites include:
Tetanus
Rabies
Capnocytophaga
Staphylococcus
Streptococcus
Pasteurella
If these infections are not treated quickly, they can lead to potentially serious or even fatal complications such as gangrene, which may require damaged or dead tissue to be removed, or sepsis, which can lead to widespread organ damage or failure.
Finally, a dog attack can also leave a victim with mental and emotional complications, including causing a person to suffer from PTSD, anxiety, depression, or to develop a new fear or phobia of dogs.
Compensation You May Be Entitled to for a Dog Bite Injury
If you have been injured by a bite or attack inflicted by someone else's dog, you may be entitled to file a claim for compensation for your injuries and for the expenses and losses that you incur as a result. Financial recovery in a dog bite claim may include:
Medical expenses, such as emergency room visits, surgery, physical and occupational therapy, and prescription medications
Long-term care costs to help with permanent disabilities caused by the injuries
Lost wages or income from missed work during recovery
Lost earning capacity caused by long-term or permanent disabilities
Physical pain
Emotional trauma and distress
Reduced quality of life due to physical scarring/disfigurement or physical disability
Property damaged, such as ruined clothing
In New Jersey, you can hold the owner of the dog that bit or attacked you liable for your injuries and losses. As a "strict liability" state, New Jersey law imposes liability on dog owners whenever their animal inflicts injury and loss on someone else, even if the owner took reasonable steps to protect others from injury or had no knowledge about the dog's propensity for aggressiveness or viciousness. However, the strict liability law only covers injuries from dog bites, not from injuries inflicted in other ways such as a dog knocking a victim over.
Contact a Hazlet Personal Injury Lawyer to Discuss Your Dog Bite Case in New Jersey
Did you or a loved one sustain serious injuries due to a dog bite in New Jersey? Don't let the medical bills pile up while you wait for the negligent party or their insurance company to do the right thing. Right now, you need an aggressive personal injury attorney on your side, fighting to get you the compensation you need, want, and deserve. The skilled attorneys at Rudnick, Addonizio, Pappa & Casazza, PC represent clients injured because of dog bites in Middletown, Howell, Marlboro, Manalapan, and throughout New Jersey. Call (732) 264-4400 or fill out our online contact form to schedule a free consultation about your case. We have an office conveniently located at 25 Village Ct., Hazlet NJ 07730, as well as offices in East Brunswick.
The articles on this blog are for informative purposes only and are no substitute for legal advice or an attorney-client relationship. If you are seeking legal advice, please contact our law firm directly.