Are Most Truck Accidents Caused by Driver Error?
October 20, 2022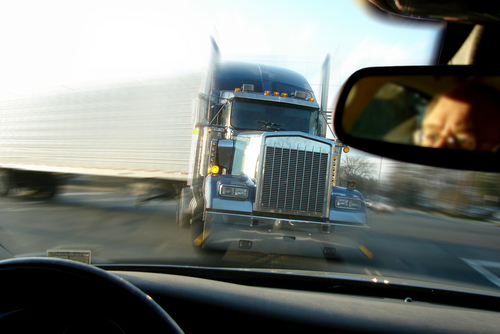 Due to the size and weight of commercial trucks, even a seemingly minor truck accident can lead to serious or fatal injuries for the occupants of other vehicles involved in the accident. The largest commercial trucks can weigh as much as 80,000 pounds or more. When a truck like that collides with a passenger vehicle, the passengers inside that vehicle are at great risk for catastrophic and life-altering injuries.
When other motorists and passengers are involved in a truck accident, they might wonder whether they are entitled to compensation for their injuries and damages. Injured truck accident victims may be entitled to compensation for accidents caused by the truck driver's error. Below are some of the factors that indicate that a truck accident was caused by driver error.
What Causes Truck Accidents?
Large truck accidents are caused by one of three general factors:
A critical event, which makes an accident unavoidable
A critical reason, such as driver error, vehicle failure, or environmental conditions
An associated factor, such as mechanical problems, traffic conditions, poor road surface conditions, speed, etc.
According to statistics from the Federal Motor Carrier Safety Administration, the vast majority of truck accidents caused by a critical reason are due to driver error. Driver errors typically fall into one of four categories:
Driver performance (e.g., the driver panics, overcompensates in an emergency, or exercises poor control over his or her truck)
Driver non-performance (the driver becomes unable to operate the truck, due to medical emergencies like seizure, stroke, or heart attack, or due to falling asleep
Lack of driver recognition (e.g. distracted driving, inattentive driving, or failing to make adequate observations of the road situation)
Erroneous driver decisions (speeding, misjudging distance, failing to signal, etc.)
In many cases, truck driver error results from the driver feeling fatigued or drowsy while behind the wheel.
The Effects of Driver Fatigue in Truck Accidents
Commercial truck drivers are limited in the number of hours they can be behind the wheel and on duty in a 24-hour period; there are also service hour limits for weekly periods as well. Truck drivers are required to log their service time to ensure that they do not exceed these standards and instead get adequate rest while on the road. Trucking companies are also expected to enforce these service hour limits on their drivers.
Unfortunately, some truck drivers and trucking companies exceed service hour limits either inadvertently (due to losing track of time) or intentionally in order to meet strict delivery schedules. In some of these cases, drivers and trucking companies may even intentionally omit or alter information in driver logs or destroy logs following a truck accident to cover up the fact that a truck driver may have been fatigued behind the wheel. 
Fatigue can severely inhibit a truck driver's ability to operate his or her vehicle. Fatigue reduces a person's reaction times, impairs cognition and decision-making skills, and also impairs their judgment. As a result, a fatigued driver is more likely to be unable to react adequately to an emergency situation on the road, or to properly perceive and judge the situation on the road, or may begin to make careless or reckless decisions such as speeding or committing unsafe maneuvers on the road.
Contact a Hazlet Personal Injury Lawyer to Discuss Your Truck Accident Case in New Jersey
Did you or a loved one sustain serious injuries due to a truck accident in New Jersey? Don't let the medical bills pile up while you wait for the negligent party or their insurance company to do the right thing. Right now, you need an aggressive personal injury attorney on your side, fighting to get you the compensation you need, want, and deserve. The skilled attorneys at Rudnick, Addonizio, Pappa & Casazza PC represent clients injured because of truck accidents in Freehold, Long Branch, Edison, Woodbridge, and throughout New Jersey. Call (732) 264-4400 or fill out our online contact form to schedule a consultation about your case. We have an office conveniently located at Park Village, 25 Village Court Highway, #35, Hazlet, NJ 07730, as well as offices in East Brunswick.
The articles on this blog are for informative purposes only and are no substitute for legal advice or an attorney-client relationship. If you are seeking legal advice, please contact our law firm directly.