Top Challenges of Winning a Medical Malpractice Case
September 18, 2021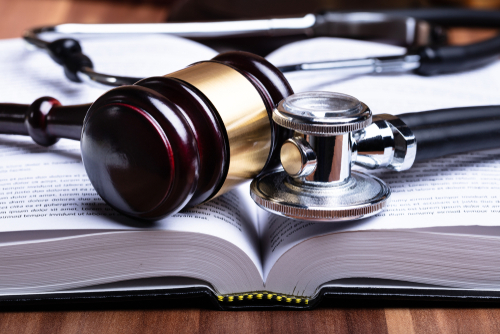 If a medical professional makes a mistake that leads to a worsening of your condition, you may need to seek compensation through a medical malpractice case. While medical malpractice is one of the best ways to seek justice and receive the funds you need to recover, it can also be one of the most challenging. Here are a few of the most common challenges that come with winning a medical malpractice lawsuit (and why hiring an experienced lawyer is your best bet):
Proving That the Provider Was Negligent
Most medical malpractice cases are built on negligence. This means that the doctor, or another medical professional, was negligent in their medical care. This could include failing to provide a timely diagnosis or prescribing the wrong medication or dosing. One of the hardest parts of proving negligence is that most people aren't familiar with the complexities of medical care.
It requires years of training to learn how to diagnose or prescribe medications. If it's your word against the medical providers, it's unlikely that the judge will believe that a mistake occurred.
Convincing the Jury of the Mistake
Even if you're successfully able to uncover that a medical mistake occurred, you'll need to convince the jury of it. The jury will consider many elements of the case, including your credentials and training compared to the medical providers.
How to Overcome These Challenges
Depending on your case, there may be a few methods to overcome these challenges. For one, it's important to work with an expert witness. An expert witness is someone who has medical training that can provide feedback on how they, a trained medical professional, would have behaved differently.
Another important element is to work with an experienced medical malpractice lawyer. While a medical malpractice lawyer may not have medical training, they are familiar with the New Jersey legal system as it relates specifically to medical mistake cases. These lawyers are also more likely to have connections to medical experts who can assist with your case.
When to Consider a Settlement
Even with a medical expert that testifies that negligence occurred, it can still sometimes be difficult to prove this to a jury. The jury may often compare the training of the providers, as well as the overall health of the patient and if they had any pre-existing conditions.
In some cases, it may make sense to consider a settlement offer if you receive one. A settlement is an offer from the medical professional's legal team. While the amount is typically less than the total value of your case, it can reduce your legal fees. It also prevents you from having to go to trial and drag on a lengthy legal case.
A settlement may not be right for everyone. However, if you receive an offer, it's always important to consider how close it is to the value of your case.
It can be beneficial to evaluate any settlement offers that you receive with a medical malpractice lawyer who can help you compare it to the cost of taking a case to trial.
Contact A Medical Malpractice Attorney for a Consultation About Your Medical Malpractice Case in New Jersey
Were you or a loved one injured due to medical malpractice in New Jersey? Then you need to talk to an experienced medical malpractice lawyer as soon as possible for guidance on how to proceed. The Manalapan medical malpractice attorneys at Rudnick, Addonizio, Pappa & Casazza PC are prepared to assist you with your legal claim. We represent victims of negligent surgeons, doctors, nurses, and pharmacists throughout New Jersey, including Manalapan, Woodbridge, Freehold, and Edison. Call us today at (732) 264-4400 or fill out our online contact form to schedule a consultation. Our main office is located at Park Village, 25 Village Court Highway, #35 Hazlet, NJ 07730, and we also have an office in East Brunswick. NJ.
The articles on this blog are for informative purposes only and are no substitute for legal advice or an attorney-client relationship. If you are seeking legal advice, please contact our law firm directly.