Did You Suffer A Spinal Injury From A Car Accident? Here's What You Need to Know
September 27, 2021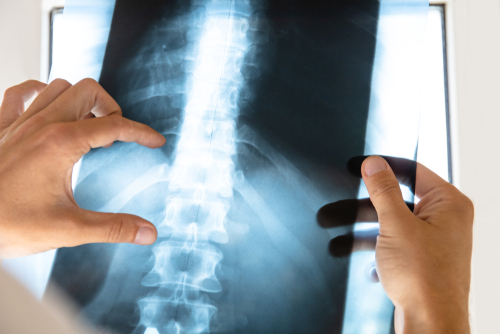 Spinal injuries are all too common in car accidents. When a vehicle slams into another one, the sudden impact can cause the spine to jerk forward, often damaging the muscles, ligaments, tendons, or discs.
Spinal injuries are often severe and life-changing. They may require ongoing medical care that is expensive. You may not be able to return to the same line of work and your ability to engage in the hobbies you once enjoyed may be ruined.
What Types of Spine Injuries Occur in Car Accidents?
Car accidents can lead to many different types of spinal injuries. The injuries are usually defined as being either cervical, lumbar, or thoracic. The location and severity of the injury are typically what determines your symptoms and mobility following the injury.
If the spinal cord is injured, it can lead to temporary or permanent disability. You may lose the ability to feel or move your arms or legs. A large percentage of spinal injuries are due to car accidents because of the level of impact involved. Additionally, spinal and back injuries are the most common type of injury following a car accident.
How Do You Know If You Have a Spine Injury?
You're likely to experience some degree of pain following a car accident. The pain may be due to minimal causes, like the seatbelt bruising your arm or the whiplash causing a headache. It can also be caused by a more severe cause, like an injury to your spine. It's not always easy to determine how severe a spine injury is simply based on the symptoms.
Symptoms, however, may include:
Weakness of your muscles
Numbness or tingling of the arms or legs
Muscle spasms
Pinching sensation
Loss of bowel or bladder control
Sexual dysfunction
Digestive problems
These are only a few of the potential symptoms. It's also possible for the symptoms to be delayed. If you're in a car accident in which your spine may have been injured, it's always a good idea to receive a medical evaluation.
Who Pays for a Spine Injury Following a Car Accident?
Spinal injuries can be expensive. In addition to immediate medical care, you're also likely to have ongoing follow-up medical care. If you can't return to work, you may lose your income. If you're refined to a wheelchair, you may even need to renovate your house to get around. Depending on your insurance, your provider may or may not cover some of these costs.
However, New Jersey is a no-fault state, which means insurance coverage may be limited. Even if they do pay for some of your costs, it's possible that they won't provide you with everything you need. If another driver is at fault for the accident, you may be able to request that they cover your costs. This requires that you file a personal injury lawsuit. Before filing, it can be helpful to discuss your case with a New Jersey lawyer to determine the best legal route.
Contact a Middletown Personal Injury Lawyer to Discuss Your Car Accident Case in New Jersey
Did you or a loved one sustain serious injuries due to a car accident in New Jersey? Don't let the medical bills pile up while you wait for the negligent party or their insurance company to do the right thing. Right now, you need an aggressive personal injury attorney on your side, fighting to get you the compensation you need, want, and deserve. The skilled attorneys at Rudnick, Addonizio, Pappa & Casazza PC represent clients injured because of a car accident in Middletown, Howell, Marlboro, Manalapan, and throughout New Jersey. Call (732) 264-4400 or fill out our online contact form to schedule a free consultation about your case. We have an office conveniently located at Park Village, 25 Village Court Highway, #35 Hazlet, NJ 07730, as well as an office in East Brunswick, NJ.
The articles on this blog are for informative purposes only and are no substitute for legal advice or an attorney-client relationship. If you are seeking legal advice, please contact our law firm directly.