Reasons Why Your Workers' Comp Claim Was Denied
April 3, 2021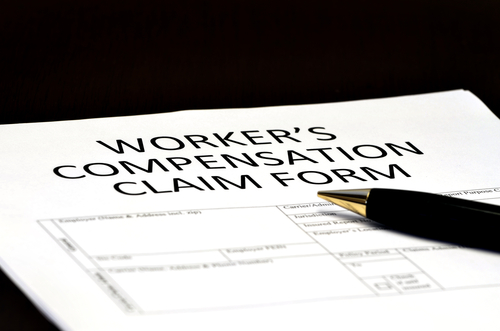 If you've suffered an injury at work or have come down with an occupational illness that you can attribute to your job, you may be entitled to file a claim for workers' compensation benefits. Although workers' comp is intended to be a system by which employees who suffer work-related injuries and illnesses are provided with guaranteed benefits, in some cases a worker who claims to have suffered a work injury or occupational illness may have their workers' comp claim denied.
Reasons Why Workers' Comp Claims Are Denied
If your employer or its workers' compensation insurer denies your workers' comp claim, you should receive a denial letter that sets forth the reasons why your claim was denied. Examples of common reasons why workers' comp claims are denied include:
The injury was not timely reported — Your employer or its insurer may deny a claim on grounds that you failed to promptly report your injury or occupational illness to your employer, which can prevent your employer from being able to adequately investigate the work accident that resulted in your injury.
The claim was not timely filed — State law requires that workers' comp claims be filed within a certain time. If a claim is untimely, it can restrict your right to benefits or can even render you ineligible for workers' comp for your injury or illness.
Injury/illness is not compensable — Your claimed injury may fall outside the scope of injuries and illnesses that are entitled by state law to workers' compensation benefits.
Employer disputes workers' comp liability — Your employer or its insurer may deny your claim if it cites circumstances that affect your eligibility for workers' comp; for example, your employer may allege that your injury occurred during horseplay or you were intoxicated at work.
No medical treatment sought — Your claim might be denied if you failed to promptly seek treatment for your injury or illness.
Injury/illness is not work-related — Your employer or its insurer may determine that your claimed injury or illness occurred outside the course and scope of your employment and therefore is not eligible for workers' compensation.
What to Do If Your Claim Is Denied
If your workers' comp claim is denied by your employer or its workers' comp insurer, you have rights to appeal. In many cases, appealing a denial may be as simple as providing additional information or documents that support your eligibility for workers' comp. However, you may be obligated to pursue a formal claim with the state, which typically involves a hearing before an administrative law judge. This administrative hearing functions much like a trial, so if you wish to appeal the denial of your workers' comp claim, you can greatly improve your chances of succeeding on appeal by seeking legal representation from an experienced workers' compensation attorney. A workers' comp lawyer can walk you through your appeal rights so that you know what to expect during the administrative hearing process. A lawyer can also be critical if you choose to further appeal from an adverse decision at the administrative hearing by filing a lawsuit in court to pursue your workers' comp claim.
Contact a Hazlet Workers' Compensation Lawyer to Discuss Your New Jersey Workplace Injury Case
A workplace injury can be devastating, particularly if it prevents you from returning to work for an extended period of time. Although New Jersey Workers' Compensation laws are supposed to provide you with reimbursement for medical expenses and replacement pay for missed time at work, it is not always easy to get the Workers' Comp benefits you deserve. That is why you should speak with a knowledgeable Workers' Compensation lawyer about your situation and get guidance throughout the claims process. The experienced Workers' Compensation attorneys at Rudnick, Addonizio, Pappa & Casazza, P.C. represent clients in Howell, Marlboro, Manalapan, Freehold, and all across New Jersey. Call (732) 264-4400 or fill out our online contact form today to schedule a consultation about your work injury case. Our main office is located at 25 Village Ct., Hazlet, NJ 07730, and we also have offices in East Brunswick.
The articles on this blog are for informative purposes only and are no substitute for legal advice or an attorney-client relationship. If you are seeking legal advice, please contact our law firm directly.