The Most Common Fatal Medical Errors
August 28, 2022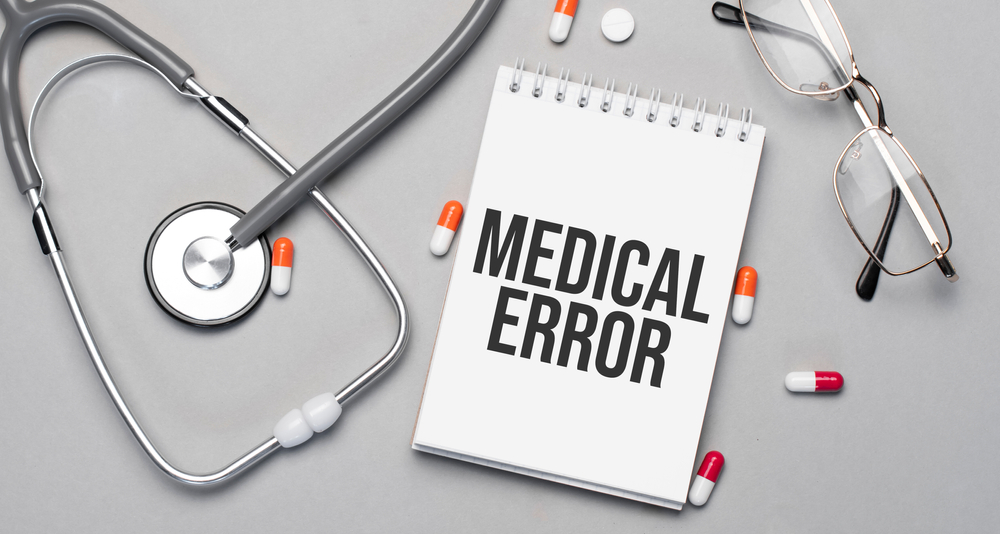 When you visit a physician, you expect that they have the necessary experience and training to care for you properly. Even the smallest medical errors can have life-changing consequences. Some errors may even lead to a loss of life. These are some of the most common fatal medical errors:
Misdiagnosis
Failing to diagnose a medical condition prevents the patient from getting the required treatment or medicine they need. Some patients may even receive dangerous treatments they don't actually need as a result. A misdiagnosis can lead to a loss of life.
Delayed Diagnosis
A physician who doesn't diagnose their patient within an appropriate time frame can also end up being a fatal error. Some medical conditions worsen over time, especially without treatment. If the physician takes too long, the patient's condition may no longer be treatable.
Medication Error
With physicians prescribing hundreds of medications each week, medication errors may be more common than you think. Common medication errors may include improper dosing, inaccurate prescription, or not paying attention to other medications the patient is taking that can interfere with the newly prescribed one.
Infections
Patients who spend a lot of time in the hospital may be at an increased risk of infection. The physician and nurse must be aware of the symptoms of an infection and treat it promptly. When they don't, the infection can get worse.
Improper Training
A lack of staff, poor communication, or improper training can all lead to medical errors. A doctor's office or hospital that doesn't staff properly may not be capable of administering the proper medical care they need to all patients. This can lead to errors during surgical procedures or even childbirth.
The biggest problem with medical mistakes is that they're not always easy to identify. You entrust your medical provider to give you the information you need. They went to school and trained for this position, after all. Without a medical background, it can be difficult even to notice that they made a mistake.
How To Avoid Medical Mistakes
There are a few things that you can do to avoid becoming a victim of medical malpractice, including:
Be an advocate for your health: This means asking as many questions as possible to understand something better. There's nothing wrong with bringing a notebook or recorder to a medical appointment to review any details later.
Bring a trusted friend: Inviting a friend to your appointment can help you remember important details later.
Get a second opinion: It's always a good idea to get a second opinion before undergoing any major medical treatment.
Do your own research: The internet has made it easier than ever to do your own research. While you should never rely on this information, it can provide a good basis for knowing what questions to ask.
If you think you or a loved one is the victim of medical malpractice, it's always a good idea to reach out to a lawyer. You need an experienced lawyer who understands the ins and outs of medical malpractice cases. You need someone who is willing to go up against the insurance company and secure the expert witnesses you need for a difficult medical malpractice case.
Contact A Medical Malpractice Attorney for a Consultation About Your Medical Mistake Case in New Jersey
Were you or a loved one injured due to medical malpractice in New Jersey? Then you need to talk to an experienced medical malpractice lawyer as soon as possible for guidance on how to proceed. The Middletown medical mistake attorneys at Rudnick, Addonizio, Pappa & Casazza PC are prepared to assist you with your legal claim. We represent victims of negligent surgeons, doctors, nurses, and pharmacists throughout New Jersey, including Middletown, Howell, Marlboro, and Manalapan. Call us today at (732) 264-4400 or fill out our online contact form to schedule a consultation. Our main office is located at Park Village, 25 Village Court Highway, #35, Hazlet, NJ 07730, and we also have an office in East Brunswick, NJ.
The articles on this blog are for informative purposes only and are no substitute for legal advice or an attorney-client relationship. If you are seeking legal advice, please contact our law firm directly.