Most Common Daycare Injuries
August 18, 2021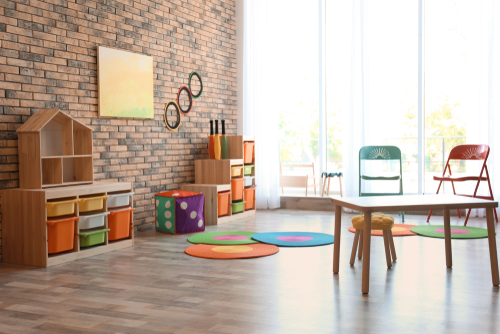 You never expect your child to be injured at daycare. In fact, you likely spent weeks, if not months, choosing the best location. It can be incredibly confusing learning that your child has been injured in a daycare setting. Knowing the most common risks can help you prevent them while also understanding your rights.
The Most Common Daycare Injuries
Some daycare injuries may be self-inflicted, such as a child climbing on top of furniture and falling. However, even in this case, you could argue that the child should have been supervised at all times.
Other injuries may be directly related to staff negligence. Here are a few of the most common daycare injuries:
Bruises and Scrapes
Minor bruises and scrapes can occur from any type of accident. A few of the most common include bumping into furniture or slipping and falling. Cuts and bruises will usually heal over time on their own. They don't usually require medical care outside of initial bandages or ointments.
Broken Bones or Head or Neck Injuries
More severe injuries in a daycare setting, like broken bones or head or neck injuries, usually have a bigger cause. This may occur from a child falling off playground equipment or being dropped. These types of injuries usually require immediate medical care, as well as follow-up medical care.
Unintentional Poisoning
Unintentional poisoning can also occur in a daycare setting. This usually occurs when a child gains access to a product or medication that they shouldn't. This is usually due to negligence as a daycare should be free of these types of risks. This type of injury almost always requires medical care.
Drowning or Near-Drowning
Children in daycares with pools or near bodies of water can be at risk of drowning, or near-drowning. If a daycare is near water, it should be appropriately blocked so that children can't get into it unsupervised. If the staff fails to supervise the children in, or near, the water, they could be considered negligent.
Burns
Burns can also be a common occurrence in daycare settings. Children may get near cooking equipment or put their fingers into electrical sockets. Again, though, these items should be out of reach of children. If a child makes it near cooking equipment, it usually means they were unsupervised.
Who is Responsible for Daycare Injuries?
Initially, you are likely concerned about the safety and recovery of your child following an injury. However, once they have recovered, you likely want to figure out what happened. In addition to preventing it from occurring again, it's also important to figure out who may be responsible for any costs incurred.
A daycare is designed to provide your child with full supervision. Children under the age of 5 years attend daycare, which usually means that full supervision is required. If your child is injured, it may be the responsibility of their caregiver or the school. The school may also be liable if they don't properly train or prevent certain risks from occurring. If your child was injured while at daycare, let us help you get to the bottom of what occurred.
Contact a Middletown Personal Injury Lawyer to Discuss Your Daycare Injury Case in New Jersey
Did your child sustain serious injuries due to a daycare injury in New Jersey? Don't let the medical bills pile up while you wait for the negligent party or their insurance company to do the right thing. Right now, you need an aggressive personal injury attorney on your side, fighting to get you the compensation you need, want, and deserve. The skilled attorneys at Rudnick, Addonizio, Pappa & Casazza PC represent clients injured because of a daycare injury in Middletown, Howell, Marlboro, Manalapan, and throughout New Jersey. Call (732) 264-4400 or fill out our online contact form to schedule a consultation about your case. We have an office conveniently located at Park Village, 25 Village Court Highway, #35 Hazlet, NJ 07730, as well as an office in East Brunswick, NJ.
The articles on this blog are for informative purposes only and are no substitute for legal advice or an attorney-client relationship. If you are seeking legal advice, please contact our law firm directly.