These Are the Most Common Accidents that Occur During the Summer Season
June 14, 2022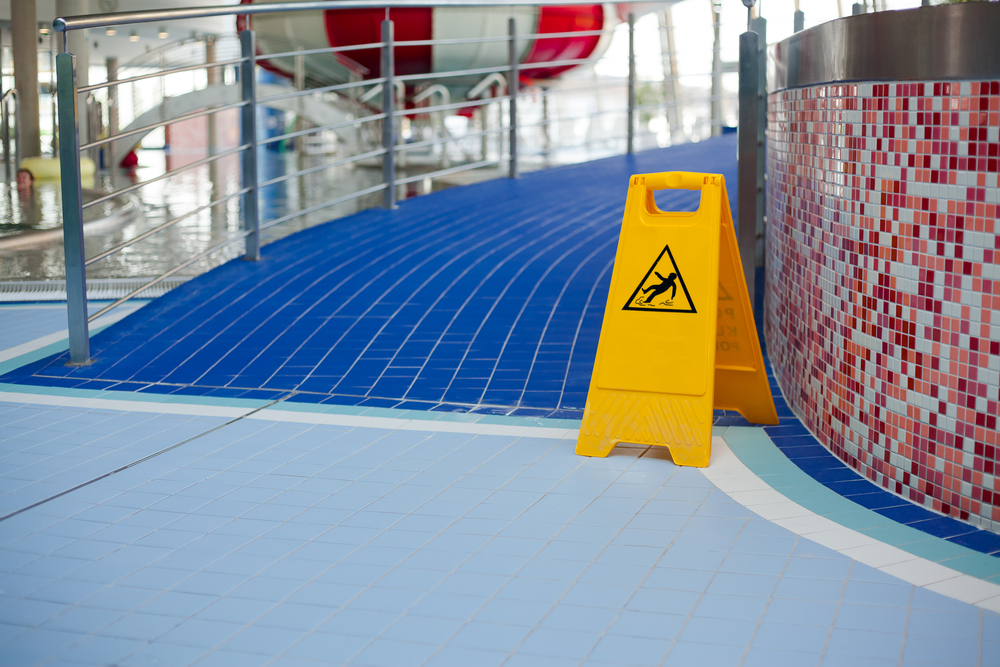 Summer should be a time for pool days and outdoor BBQs. However, an unexpected injury can put a damper on your plans. Understanding the most common accidents that occur during the summer months and what you can do to prevent them can help to keep you and your family safe this year.
Common Summertime Accidents
These are some of the most common accidents that occur during the summer months:
Slip and fall accidents: Slip and fall accidents are common during the summer months, especially as people spend more time poolside. Summer can also bring rainy weather, which can leave sidewalks, stairs, and driveways slippery. Unmaintained sidewalks and driveways can also pose a slip and fall risk.
Boating accidents: Spending the day on a boat is a great way to spend the summer in New Jersey. Drinking alcohol and a lack of driver training can both lead to summer boating accidents. Boating accidents may include fires or slip and falls. Boat passengers may also be at risk of drowning.
Burn injuries: BBQing is a common summer activity for many people. Lack of safe BBQing practices or defective products can lead to burn injuries.
Pedestrian accidents: People are more likely to walk or bicycle during the warmer summer months. The increase in pedestrians on the road can lead to more accidents.
Heat injuries: With record heat temperatures hitting New Jersey this summer, heat injuries, including heat rash or dehydration, are possible.
Sports injuries: Local games of basketball, baseball, or soccer are common during the summer months. This can lead to an increase in broken bones and other injuries.
These are just some of the most common summer accidents. The summer brings a change in most people's schedules. Kids are out on school break, and parents may adjust their work schedules to accommodate them. This can lead to a higher risk of accidents.
How to Prevent Summer Injuries
There are some things that you and your family can do to prevent accidents this summer:
Wear safe attire: Wearing non-slip shoes can help prevent slip and fall accidents. If you walk or bicycle after dark, wearing bright clothing with reflective tape is a good idea.
Brush up on boating safety: If you have plans of boating this summer, make sure you brush up on safety training first. Avoid drinking and operating a boat.
Practice safe BBQing: If you're in charge of the BBQ at this summer's parties, step back when turning on the BBQ. Use safety gloves and gear when cooking to avoid burns.
Avoid distractions: Avoiding distractions, both as a driver and a pedestrian, can help you avoid road accidents.
Stay hydrated: The heat can sneak up on you and lead to many health issues. Be sure to stay hydrated, especially during the hotter days of summer.
Play safe: If you or your child has plans for summer sports, always be mindful to play safe. This includes wearing the right protective gear and knowing when to take a break.
Being aware of the most common summer accidents is the first step to preventing them. If you or a family member is injured this summer, reaching out to a personal injury lawyer can help you explore your legal options.
Contact an Old Bridge Personal Injury Lawyer to Discuss Your Summer Accident Case in New Jersey
Did you or a loved one sustain serious injuries due to a summer accident in New Jersey? Don't let the medical bills pile up while you wait for the negligent party or their insurance company to do the right thing. Right now, you need an aggressive personal injury attorney on your side, fighting to get you the compensation you need, want, and deserve. The skilled attorneys at Rudnick, Addonizio, Pappa & Casazza PC represent clients injured because of a summer accident in Old Bridge, Piscataway, New Brunswick, Perth Amboy, and throughout New Jersey. Call (732) 264-4400 or fill out our online contact form to schedule a free consultation about your case. We have an office conveniently located at 25 Village Ct, Hazlet, NJ 07730, as well as an office located in East Brunswick, NJ.
The articles on this blog are for informative purposes only and are no substitute for legal advice or an attorney-client relationship. If you are seeking legal advice, please contact our law firm directly.