Most Common Accidents That Happen During the Holiday Season
December 20, 2020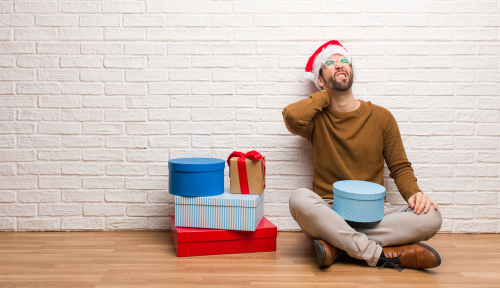 Each year, thousands of people across the country end up with Christmas-related injuries, whether due to putting up decorations, preparing a holiday meal, or opening presents. Below are some of the most common injuries suffered during the holiday season along with tips to help yourself and your loved ones avoid an accident that can end up ruining your holidays and leave you with long-lasting consequences. 
Electrocutions
Lots of people suffer accident electrocutions due to Christmas and holiday decorations or from gifts opened up on Christmas day. You can help avoid the risk of electrocution by ensuring that your holiday decorations are in good working order; don't use any decorations with frayed or damaged wiring. Also make sure that you plug electrical decorations into the appropriate socket, that you use extension cords rated to carry the power needed by decorations, and that you don't overload a socket with too many electronics plugged in. Also try to remember to follow common safety measures such as wearing gloves and not standing in water or snow while handling live electrical wires.
Similarly, if plugging in presents you've opened on Christmas morning, make sure that you've read the instructions for safe use.
Lacerations
The holiday season offers no shortage of opportunities for serious lacerations, whether from handling broken decorations, cutting down a Christmas tree, preparing Christmas dinner, or injuring yourself opening presents or when using a new gift you've received.
You can avoid lacerations by not touching any sharp objects with your bare hands. For example, if you have to clean up a broken ornament bulb, wear thick gloves or use a broom and dustpan or a vacuum to pick up sharp pieces. And when cutting anything, whether carving the turkey or cutting down a tree, always remember to cut away from you.
Falls
People are often injured during the holidays falling from ladders and roofs while putting up or taking down decorations; injuries also frequently occur due to falling objects, such as a Christmas tree, holiday lawn decorations, or that new flatscreen TV the family got for Christmas falling on top of someone.
You can help avoid fall injuries by using proper safety techniques, including making sure ladders are secured before attempting to climb, wearing proper footwear with good treading and toe protection, avoiding climbing up on the roof whenever possible, and always having someone to help you on ladders or with lifting heavy objects
Burns and Smoke Inhalation
The Christmas season can also present many risks for a dangerous fire, whether from a fireplace, unattended lit candles, a dry Christmas tree, or an oven-roasted or deep-fried turkey gone awry. A fire can easily lead to injuries such as burns and smoke inhalation.
Always make sure to reduce the risks of fires in your home, including making sure that your Christmas tree has sufficient water, not placing your tree near your fireplace or other open flames such as candles, not leaving your oven or stove on without anyone at home, making sure that your electrical outlets are not at risk for overloading, or taking steps to avoid a grease fire if you choose to deep-fry your Christmas turkey.
Contact a Hazlet Personal Injury Lawyer to Discuss Your Case in New Jersey
Did you or a loved one sustain serious injuries in New Jersey? Don't let the medical bills pile up while you wait for the negligent party or their insurance company to do the right thing. Right now, you need an aggressive personal injury attorney on your side, fighting to get you the compensation you need, want, and deserve. The skilled attorneys at Rudnick, Addonizio, Pappa & Casazza PC represent clients injured in Middletown, Howell, Marlboro, Manalapan, and throughout New Jersey. Call (713) 264-4400 or fill out our online contact form to schedule a free consultation about your case. We have an office conveniently located at 25 Village Ct., Hazlet, NJ 07730, as well as offices in East Brunswick.
The articles on this blog are for informative purposes only and are no substitute for legal advice or an attorney-client relationship. If you are seeking legal advice, please contact our law firm directly.