Medication Errors and Medical Malpractice
July 4, 2019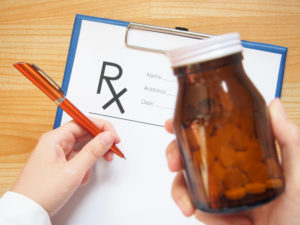 Medication Errors
You expect your healthcare professional to consider your current needs and health history when prescribing you a medication. You trust them to use their expertise and knowledge to offer you something that is worth taking for your current symptoms.
Unfortunately, this is not always the case. Medication errors are one of the most common types of medical malpractice. If a doctor prescribes you the wrong medication, or the wrong dose of your medication, they may be liable for medical malpractice.
Types of Medication Errors
There are many errors that a doctor can make when prescribing medication. These are a few of the most common:
Miscalculation of dosage (ie. not taking weight or health history into account)
Prescribing the wrong medication
Failing to prescribe medication
Failing to monitor for drug interactions
Whether the doctor or prescribing nurse fails to consider your full health history or when the error is due to a lack of communication, the health professional may be held liable for damages. A patient may communicate with multiple health providers in one medical care visit. Fortunately, with new technologies that track patient records, it is easier than ever to identify the responsible party. The information in these records may be very important to your medical malpractice case.
Determining the Possibility of Medical Malpractice in Freehold
It is not always easy to determine medical malpractice. An experienced legal team can offer you clarity into an otherwise complex process. Your legal representatives will collect important documentation and get to the bottom of what happened. We will work to identify the following four elements:
Duty of care: medical professionals take an oath to protect the wellbeing of their patients
Breach of duty: by looking into medical records and health documents, we will determine whether or not the health professional breached that legal duty of care
Causation: this information can also help us determine whether or not the breach of duty was the cause of your damages
Actual damages: medical records and invoices will identify that actual damages are present as a result of the medical mistake
Available Compensation in a Medical Malpractice Case
When a doctor makes a medical mistake, it can leave you in a difficult financial situation. You might require additional medical care, which can be costly. Additionally, you may undergo an extensive amount of pain and suffering from an overdose.
The following damages could be available in your medical malpractice case:
Previous and current medical costs
Anticipated future medical costs
Diminished earning capacity
Getting past a medical mistake like improper dosing can be a challenge. Collecting compensation from the responsible party will not reverse the mistake but it can make it easier to accommodate life after it. It is only right that the responsible party pays for their negligence.
Medical malpractice laws can be complex, requiring certain evidence and expert witness statements from other medical professionals. It is crucial that you work with a legal team that is familiar with New Jersey medical malpractice laws that can help you navigate these important steps.
Contact a Hazlet Medical Malpractice Attorney for a Consultation About Your Medication Error Case in New Jersey
Were you or a loved one injured due to medical malpractice in New Jersey? Then you need to talk to an experienced medical malpractice lawyer as soon as possible for guidance on how to proceed. The medication error attorneys at Rudnick, Addonizio, Pappa & Casazza are prepared to assist you with your legal claim. We represent victims of negligent surgeons, doctors, nurses, and pharmacists throughout New Jersey, including Middletown, Howell, Marlboro and Manalapan. Call us today at 866-567-0135 or fill out our online contact form to schedule a consultation. Our main office is located at 25 Village Ct, Hazlet, NJ, 07730 and we also have an office in East Brunswick.
The articles on this blog are for informative purposes only and are no substitute for legal advice or an attorney-client relationship. If you are seeking legal advice, please contact our law firm directly.