Liability for Child Injuries at Public Schools
September 3, 2022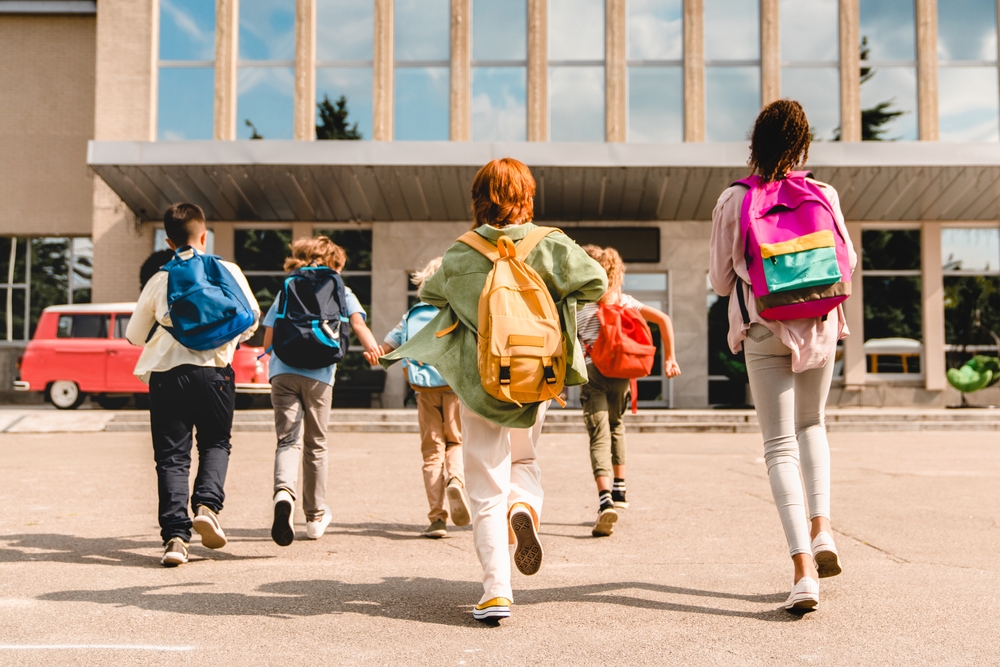 If your child is injured while attending public school, you may be able to sue the responsible party. The requirements of a personal injury case are strict, and working with a lawyer is the best way to ensure that you have a strong case.
When is a School Responsible for a Child's Injury?
Schools should be safe and risk-free for children. State laws require schools to follow a legal duty of care, which means they'll do things like conduct background checks on staff, complete required maintenance, and monitor violence on campus. When they don't, they may be guilty of breaching that legal duty of care.
This is often in the form of negligence. A few examples of negligence at a public school include:
A school fails to complete necessary playground repairs
A school doesn't conduct background checks on all staff members
A school doesn't take proper action following reports of violence
A school doesn't monitor children during drop-off and pick-up
A number of accidents can occur at a public school. For example, a child may be injured due to defective playground equipment. They may slip and fall after students track snow indoors after a snowstorm. School coaches may push students beyond a safe limit without providing them with adequate time for hydration. A school may ignore reports of a school bully, only to have the situation escalate.
These are all examples of which negligence may be a part of the case. Negligence is one of the most common causes of a school breaching its duty of care.
Time Restrictions Following a School Injury
Ensuring your child receives the medical care and treatment they need following an injury is a priority. However, it's also important to consider your legal options before it's too late. There is a limit on how long you have to pursue legal action against the responsible party.
In most personal injury cases, New Jersey allows injured victims to file a case up to two years from the date of the accident. However, this time limit is shortened in special situations, like filing a case against a government entity. If your child was injured at a public school, you may have as little as 90 days to file a case.
When to File a Personal Injury Case
There are a few reasons why it may be worth it to file a personal injury case. For one, you and your family are likely to incur costs as a result of the accident. This may include medical bills, childcare costs, and property damages. If the public school's negligence is the reason your child was injured, then it's only right that they cover these costs.
Filing a personal injury case can also bring light to a problem. If your child's school was negligent, then other children may also be at risk. Filing a case requires that the state and school officials look into the hiring and monitoring procedures of the school. This may lead to change and a safer school for all community students.
Contact a Manalapan Personal Injury Lawyer to Discuss Your School Injury Case in New Jersey
Did your child sustain serious injuries due to a school accident in New Jersey? Don't let the medical bills pile up while you wait for the negligent party or their insurance company to do the right thing. Right now, you need an aggressive personal injury attorney on your side, fighting to get you the compensation you need, want, and deserve. The skilled attorneys at Rudnick, Addonizio, Pappa & Casazza represent clients injured because of a school accident in Middletown, Howell, Marlboro, Manalapan, and throughout New Jersey. Call (732) 264-4400 or fill out our online contact form to schedule a free consultation about your case. We have an office conveniently located at Park Village, 25 Village Court Highway, #35, Hazlet, NJ 07730, as well as an office in East Brunswick, NJ.
The articles on this blog are for informative purposes only and are no substitute for legal advice or an attorney-client relationship. If you are seeking legal advice, please contact our law firm directly.