How the Holiday Season Affects the Rate of Car Accidents
December 8, 2021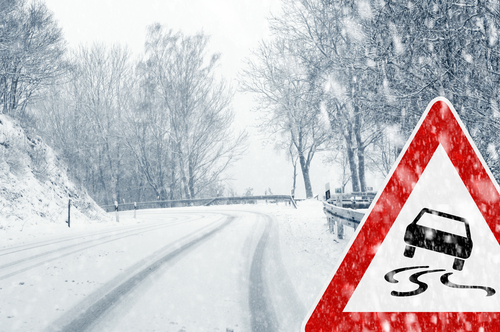 You might be surprised to learn that the holiday season leads to an increase in the number of car accidents, both in New Jersey and in the U.S. Reviewing some of the most common reasons, as well as how you can avoid them, can help you and your family stay safe on the road this holiday season. Here are a few ways that the holiday season affects car accident rates:
An Increase in Traffic
One of the biggest contributors to the increase in car accidents during the holiday season is that traffic rates also increase. There are more travelers during the holiday season with people visiting family or going on winter vacations just after the holidays. There also tends to be an increase in traffic just before Christmas as shoppers try to finish their lists. They may be distracted trying to check everything off their list, which can also lead to more car accidents.
More DUIs
Holidays also increase the number of drunk drivers on the road. Many people celebrate the holidays with an alcoholic drink or few. Even when they may believe they're okay to drive, they may underestimate the effect of medication or food on their BAC levels. Driving under the influence in New Jersey can lead to expensive charges and an increased risk of car accidents.
Winter Weather
The holidays in New Jersey are right in the middle of winter. This means that not only is there an increase in traffic on the roads, but that people are also tackling snowy, slippery roads. The weather in New Jersey can change in a matter of minutes, which can also be a big contributor of accidents during the holiday season.
More Truck Drivers Delivering Shipments
There also tends to be more truck drivers on the road during the holiday season as they try to keep up with product demands. Commercial truck drivers may be overworked and fatigued during this time of year, especially as more people do their shopping online.
How To Stay Safe This Holiday Season
There are a few things that you can do to stay safe this holiday season:
Avoid Using Your Smartphone
Using your smartphone, whether you're making phone calls or sending text messages, is one of the biggest causes of distracted driving-related accidents.
Avoid Drinking and Driving
Finding alternative transportation ahead of time can help you avoid the risky behavior of drinking and driving. Not only is this dangerous, but it can also lead to expensive legal charges.
Check the Weather Before Leaving
Try to get in the habit of checking the weather before leaving. This can help you prepare by leaving earlier or staying home when the roads are too bad.
Know When to Pull Over
If your holiday plans include travel, make sure to take a lot of breaks and know when to pull over. Fatigued driving can be just as dangerous as driving under the influence. If you are involved in an accident, receive medical care and file a police report. You may need this information if you decide to pursue a legal case later.
Contact a Hazlet Personal Injury Lawyer to Discuss Your Car Accident Case in New Jersey
Did you or a loved one sustain serious injuries due to a car accident in New Jersey? Don't let the medical bills pile up while you wait for the negligent party or their insurance company to do the right thing. Right now, you need an aggressive personal injury attorney on your side, fighting to get you the compensation you need, want, and deserve. The skilled attorneys at Rudnick, Addonizio, Pappa & Casazza PC represent clients injured because of a car accident in Long Branch, Perth Amboy, Freehold, Manalapan, and throughout New Jersey. Call (732) 264-4400 or fill out our online contact form to schedule a free consultation about your case. We have an office conveniently located at Park Village, 25 Village Court Highway, #35 Hazlet, NJ 07730, as well as an office in East Brunswick, NJ.
The articles on this blog are for informative purposes only and are no substitute for legal advice or an attorney-client relationship. If you are seeking legal advice, please contact our law firm directly.