How Negligence May Have Caused Your Thanksgiving Accident
November 15, 2022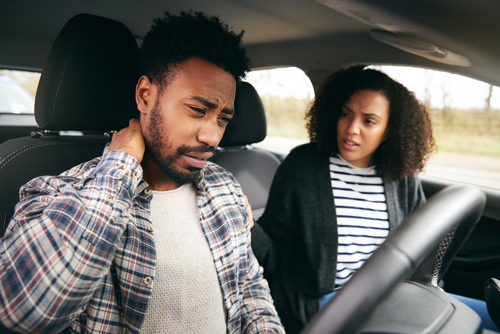 If you get into a car accident over the holiday season, it could have been just that: an accident in which no one is to blame. However, a large percentage of Thanksgiving and holiday-related accidents are due to negligence. This can make a difference in who is responsible for your damages.
What is Negligence?
Negligence refers to wrongdoing. It implies that a person has a legal duty of care for your wellbeing and that they breach that care in some way. Specifically discussing car accidents, here are a few examples of negligence:
A driver consumes a number of alcoholic beverages that are over the legal limit and then crashes into you.
A driver is texting and driving and doesn't notice you, rear-ending you.
A driver is driving in a manner that is aggressive due to anger that they believe you cut them off and runs into you.
A commercial driver has been driving for 20 hours, is feeling fatigued, but continues driving, crashing into you.
These are all examples of drivers who acted in a way that could be considered negligent. There tends to be an increase in negligence over the Thanksgiving holiday. More people are on the road, traveling to their celebration destinations. Many may be using a smartphone while driving, and others may be overly tired.
Many holiday celebrations also include alcohol. A driver who is over the limit and drives their vehicle is considered negligent.
Why Does Negligence Matter?
A typical car accident may lead to one driver being at fault. However, in most cases, each driver will turn to their insurance company to pay for their damages. This is because New Jersey is a no-fault insurance state. Depending on your insurance policy, they may cover your property damages and medical costs.
The problem occurs, however, when the accident is severe enough to lead to expensive property damages and medical bills. When this happens, the insurance company may limit the amount they pay. If you're the one injured, you could be left paying for all leftover costs. Chances are, if you're severely injured, you're also unlikely to be working, which can make it even more difficult to cover the costs.
In this case, it may be necessary to file a personal injury claim.
What is a Personal Injury Case?
A personal injury case is when you seek compensation from the responsible party to cover your costs. An insurance policy only covers a limited amount, and a personal injury case is usually in addition to the amount your policy covers. Other costs may be available through a personal injury case, including medical bills, property damages, lost wages, or pain and suffering.
If you're considering filing a personal injury case, it's important to have all the evidence you need to prove negligence. This usually requires a lawyer. A personal injury lawyer can help you build your case, including collecting the necessary evidence to demonstrate negligence. You may need documents like photographs or videos, medical records, or income statements. If someone else is negligent, your personal injury lawyer will work to demonstrate that through evidence.
Contact a Manalapan Personal Injury Lawyer to Discuss Your Car Accident Case in New Jersey
Did you or a loved one sustain serious injuries due to an accident in New Jersey? Don't let the medical bills pile up while you wait for the negligent party or their insurance company to do the right thing. Right now, you need an aggressive personal injury attorney on your side, fighting to get you the compensation you need, want, and deserve. The skilled attorneys at Rudnick, Addonizio, Pappa & Casazza PC represent clients injured because of an accident in Middletown, Howell, Marlboro, Manalapan, and throughout New Jersey. Call (732) 264-4400 or fill out our online contact form to schedule a free consultation about your case. We have an office conveniently located at Park Village, 25 Village Court Highway, #35 Hazlet, NJ 07730, as well as an office in East Brunswick, NJ.
The articles on this blog are for informative purposes only and are no substitute for legal advice or an attorney-client relationship. If you are seeking legal advice, please contact our law firm directly.