Everything You Need to Know About Wrongful Death Claims in New Jersey
January 18, 2022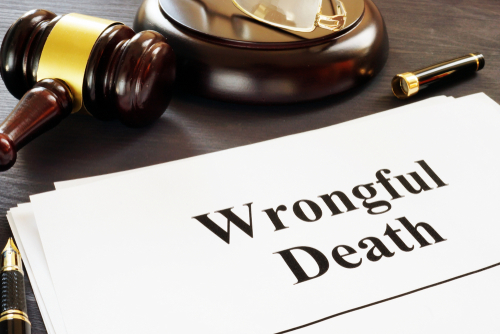 If you lose a loved one due to someone's neglect, you may consider filing a wrongful death lawsuit. The idea of opening a legal case during this difficult time may feel overwhelming, and we're sure that you have a lot of questions. That's why we have compiled a list of the most frequently asked questions.
Frequently Asked Questions Related to a Wrongful Death Lawsuit
Here are a few of the most frequently asked questions:
What is a Wrongful Death Lawsuit?
New Jersey considers wrongful death to occur when someone's negligence leads to a loss of life.
What Costs Are Included?
Losing a loved one can lead to a long list of costs, including their expenses before the loss of life, and after. A few of the costs you may be able to recover in a wrongful death lawsuit include:
Loss of income
Loss of parental support and companionship
Funeral costs
Hospital costs
Medical bills
Lost of prospective earnings
Lost value of household duties
Loss of potential inheritance
Filing a wrongful death lawsuit won't bring back your loved one. However, it can help you deal with some of the costs that you incur as a result.
Who Can File a Wrongful Death Case in New Jersey?
Immediate family members are likely to have the biggest effect following a wrongful death. If a person loses their life without a Last Will in place, then a Survivorship claim can be brought by the General Administrator or Executor. This is not necessarily the person who would receive the benefits.
If there was a Last Will, any compensation follows the directions outlined in it. If a wrongful death case is filed, it may be done by the surviving spouse, child, parents, or in some cases, other close family members.
How Long Do I Have to File a Wrongful Death Case in New Jersey?
It's important to note that there is a time limit on how long you have to file a wrongful death case in New Jersey. New Jersey limits wrongful death cases to two years from the date of the person's death. Other details may affect this timeline, though, so it's important to talk with a lawyer as soon as possible.
Can a Wrongful Death Case be Settled?
Settlements are common when filing a personal injury case. A settlement between the administrator ad prequantum or executor who files the case can agree to come to a settlement. Because this person represents the case, sole family members may not have a say on whether to settle or not.
What Happens After Filing a Wrongful Death Case?
One of the first steps to finding out if your case benefits from filing a wrongful death lawsuit is to talk with a lawyer. From here, your lawyer will conduct the necessary investigation and gather evidence. Once they file your case with the appropriate New Jersey court, the judge will decide on the fate of the case. From here, they will also apportion the funds and appoint guardians if needed.
Contact a Manalapan Personal Injury Lawyer to Discuss Your Wrongful Death Case in New Jersey
Did you lose a loved one due to someone's negligence in New Jersey? Don't let the medical bills pile up while you wait for the negligent party or their insurance company to do the right thing. Right now, you need an aggressive personal injury attorney on your side, fighting to get you the compensation you need, want, and deserve. The skilled attorneys at Rudnick, Addonizio, Pappa & Casazza PC represent clients of wrongful death cases in Manalapan, Long Branch, Woodbridge, Marlboro, and throughout New Jersey. Call (732) 264-4400 or fill out our online contact form to schedule a free consultation about your case. We have an office conveniently located at Park Village, 25 Village Court Highway, #35 Hazlet, NJ 07730, as well as an office in East Brunswick, NJ.
The articles on this blog are for informative purposes only and are no substitute for legal advice or an attorney-client relationship. If you are seeking legal advice, please contact our law firm directly.