Evaluating the Viability of your Medical Malpractice Claim in New Brunswick, NJ
December 11, 2018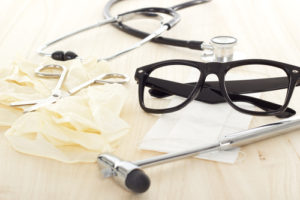 It may come as a surprise, but medical malpractice is the third leading cause of death in the United States. A whopping $3 billion in compensation was paid out to victims who pursued medical malpractice lawsuits in 2012, and the number of such claims has been steadily increasing. The following information lays out exactly what constitutes a viable medical malpractice claim, and it details questions that victims should ask themselves before pursuing a claim.
Components of a Viable Medical Malpractice Claim in Piscataway, NJ
Medical malpractice law is extremely complicated. Providing health care to patients comes with inherent risks such as the possibility of making an error during surgery or failing to diagnose a lesser-known condition. While health care providers are held to a high standard, it would be unreasonable to expect them to be infallible. For this reason, medical malpractice claims must have several factors to be considered a viable case:
Patient must have been injured
The doctor and patient had a doctor/patient relationship
Doctor's conduct was the proximate cause of the patient's injury
Patient experienced damages as a result of the doctor's negligent conduct
An additional component is that you must get testimony from a third party physician to explain what the acceptable medical practices given the patient's condition were. However, doctors are most often considered highly trained, skilled, competent and moral, so the most typical perception is that the doctor simply made an honest mistake rather than a careless error. Negligence is proven with the use of medical expert witnesses who can attest to the breach in the standard of care in your case.
Questions to Consider During your Medical Malpractice Claim in New Jersey
Below are some important questions to consider before seeking out a medical malpractice lawsuit:
• Will my case be settled quickly? This is unlikely. Most medical malpractice cases do not settle without some form of litigation. This type of lawsuit is often time-consuming.
• What are my damages? The damages you are seeking to recover may include medical bills, future medical needs, lost wages or pain and suffering losses. Ensure you have a compensation amount in mind to prevent settling for less than you deserve.
• How obvious is the malpractice? Some medical errors are more obvious than others. In complex cases, it may be difficult to relay to a jury how an accident resulted from negligence.
• How severe was the malpractice? When a simple accident or honest error has occurred, it's unlikely a jury will award damages. It's important to consider how severe the incident was before pursuing compensation.
Contact a Hazlet Medical Malpractice Attorney for a Consultation About Your Medical Malpractice Case in New Jersey
Were you or a loved one injured due to medical malpractice in New Jersey? Then you need to talk to an experienced medical malpractice lawyer as soon as possible for guidance on how to proceed. The Hazlet medical malpractice attorneys at Rudnick, Addonizio, Pappa & Casazza PC are prepared to assist you with your legal claim. We represent victims of negligent surgeons, doctors, nurses, and pharmacists throughout New Jersey, including Middletown, Manalapan, Piscataway and East Brunswick. Call us today at (732) 264-4400 or fill out our online contact form to schedule a consultation. Our main office is located at Park Village, 25 Village Court Highway, #35 Hazlet, NJ 07730, and we also have offices in East Brunswick.
The articles on this blog are for informative purposes only and are no substitute for legal advice or an attorney-client relationship. If you are seeking legal advice, please contact our law firm directly.