Drug Recognition Examination Evidence Qualified as Scientific Evidence to Support DWI Conviction
December 26, 2019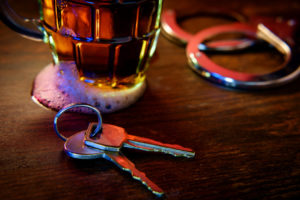 Use of Drug Recognition Expert in NJ DUI Cases
The New Jersey Supreme Court is considering an appeal that challenges the use of drug recognition examination (DRE) evidence to support a conviction of DUI/DWI in the absence of a blood alcohol test or toxicology report.
Driver Arrested and Charged with DWI
Michael Olenowski was stopped by the local police on two separate occasions. In each incident, officers noticed the odor of alcohol coming from Olenowski and that he had slurred speech and was having difficulty keeping his balance. Each time officers attempted to conduct standardized field sobriety tests, which Olenowski had to be instructed on multiple times before complying and had to stop several times during each test to maintain his balance. Based on their observations, officers in each incident suspected that the defendant was under the influence and unable to safely operate a motor vehicle.

Officers arrested Olenowski in each incident and transported him to the police station to perform an Alcotest. However, each time the Alcotest revealed a blood alcohol content below 0.08%. As a result, officers in both incidents contacted certified drug recognition examiners to perform drug influence evaluations on Olenowski. In both incidents, the DRE concluded, (based on their evaluations), that Olenowski was under the influence of a central nervous system depressant, a sympathetic nervous system stimulant, and alcohol.
Trial Court Admits Drug Recognition Expert Testimony over Objection
At his trial for DWI, Olenowski objected to the admission of the state's DRE evidence to support his convictions for DWI. Instead, Olenowski presented his own DRE expert, who testified that the police's DRE protocol was flawed because no toxicology samples were taken from Olenowski and such samples were necessary to identify the type of drug and quantity of drug allegedly consumed by Olenowski.

However, the trial court ruled that the state's DRE evidence was admissible as scientific evidence, given the scientific background of the steps used in the protocol. The trial court further ruled that the evidence was sufficiently reliable to be admissible, finding that the protocol was generally acceptable and reliable in the scientific community, despite defendant's expert's own objections to the protocol used. Thus, the trial court ruled that the state's DRE evidence was sufficient to support the conclusion that the defendant was sufficiently under the influence of drugs or alcohol to make it improper for him to operate a vehicle and therefore sufficient to convict him of DWI.
Appellate Court Rule DRE Evidence Sufficient to Support DWI Conviction
Olenowski appealed his convictions to the appellate division, which affirmed the trial court's admission of the DRE evidence and Olenowski's conviction. The appellate division held that Olenowski's demeanor, physical appearance, slurred speech, bloodshot eyes, and poor performance on field sobriety tests were sufficient to sustain his DWI conviction. The appellate division also rejected Olenowksi's contention that the trial court erroneously relied upon the state's DRE evidence, ruling that the trial court could rely upon such evidence to conclude that Olenowski was driving under the influence of hallucinogenic and/or habit-producing drugs. Thus, the appellate division could find that Olenowski was driving while intoxicated without needing to refer to his Alcotest results.
Olenowski appealed the appellate division's ruling to the New Jersey Supreme Court, which heard oral argument in the case in October 2019 and has yet to issue its ruling.
Contact an Experienced Hazlet Criminal Defense Lawyer About Your Driving Under the Influence Charges in New Jersey
Were you arrested or charged with driving under the influence in New Jersey? The consequences of a conviction could be severe, leaving you with hefty fines, jail time and license suspension. That is why you need to speak with a qualified DUI defense attorney as soon as possible about your case. The attorneys at Rudnick, Addonizio, Pappa & Casazza PC have successfully represented clients charged with driving under the influence in Middletown, Howell, Marlboro, Manalapan, and throughout New Jersey. Call (732) 264-4400 or fill out the online contact form to schedule a consultation with a member of our legal team. We have an office conveniently located at 25 Village Ct., Hazlet, NJ 07730, as well as offices located in East Brunswick, NJ.
The articles on this blog are for informative purposes only and are no substitute for legal advice or an attorney-client relationship. If you are seeking legal advice, please contact our law firm directly.