Dog Bites on Halloween Aren't a Treat
October 18, 2021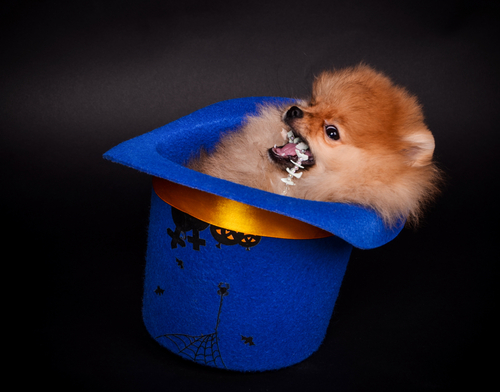 Halloween means a lot of things to people. For one, it's almost always associated with dressing up as your favorite character and going door to door for candy. For others, it may also include hosting Halloween festivities at your home. While these can be one of the most entertaining parts of Halloween, these celebrations do carry some risk.
One of these risks is dog bites. You may never expect to be bitten by a dog while out trick or treating but knowing how to handle it if you are, is important. Every year, thousands of people are injured by dog bites on Halloween. A large percentage of this is young children. Learn how to protect them, and yourself, from dog bites.
How to Protect Your Family From Dog Bites This Halloween
As you narrow down your Halloween plans this year, consider these safety tips to avoid a painful and expensive dog bite:
1. Talk With Your Child Ahead of Time
Children may be excited to find a dog out on Halloween or greeting them when they walk up to a house for candy. It's best to avoid touching dogs in general, as the stress and busyness that comes with Halloween can make it difficult to gauge if a dog is safe or not. Talk with them ahead of time about ways to avoid dogs in the neighborhood.
2. Keep Kids Within Sight
It's also a good idea to ensure that your child is always within your sight. This not only protects them from dog bites but can also help to alert you of any other dangers.
3. Avoid Visiting a House With a Loose Dog
Loose dogs can be even more difficult to deal with, because you may not be able to control them by the time they decide to attack. Evaluate any houses you plan to take your child up to for candy, and if a dog is loose or tied to a tree loosely, consider avoiding that house. You can always skip and go to the next house.
4. Know How to React
If a dog does come running up to you, or your child, it's important that you know how to respond. Sometimes, screaming and running away can provoke the dog to chase. Avoid eye contact and stay where you are. Ignore the dog if possible, while calling for help. If the dog begins to back away on its own, avoid making any other noises and wait for them to leave.
It's not always easy to determine ahead of time if a dog will bite. A dog may not have a history of aggressiveness, but the fear and noise of Halloween can lead them to bite. If you're a homeowner, it's also important to provide your dog with a safe space during this time. It's best not to let them greet trick or treaters at the door. The constant foot traffic and noises can overwhelm them, leading to them acting in an aggressive way.
Bitten By a Dog?
If you're bitten by a dog, on Halloween or not, always receive immediate medical care. You should also notify the local police so they can find out if the dog is up to date on Rabies shots.
Contact a Manalapan Personal Injury Lawyer to Discuss Your Dog Bite Case in New Jersey
Did you or a loved one sustain serious injuries due to a dog bite in New Jersey? Don't let the medical bills pile up while you wait for the negligent party or their insurance company to do the right thing. Right now, you need an aggressive personal injury attorney on your side, fighting to get you the compensation you need, want, and deserve. The skilled attorneys at Rudnick, Addonizio, Pappa & Casazza PC represent clients injured because of a dog bite in Manalapan, Woodbridge, Long Branch, Old Bridge, and throughout New Jersey. Call (732) 264-4400 or fill out our online contact form to schedule a free consultation about your case. We have an office conveniently located at Park Village, 25 Village Court Highway, #35 Hazlet, NJ 07730, as well as an office in East Brunswick, NJ.
The articles on this blog are for informative purposes only and are no substitute for legal advice or an attorney-client relationship. If you are seeking legal advice, please contact our law firm directly.