Does Workers' Comp Cover Ice and Snow Slips and Falls?
December 30, 2022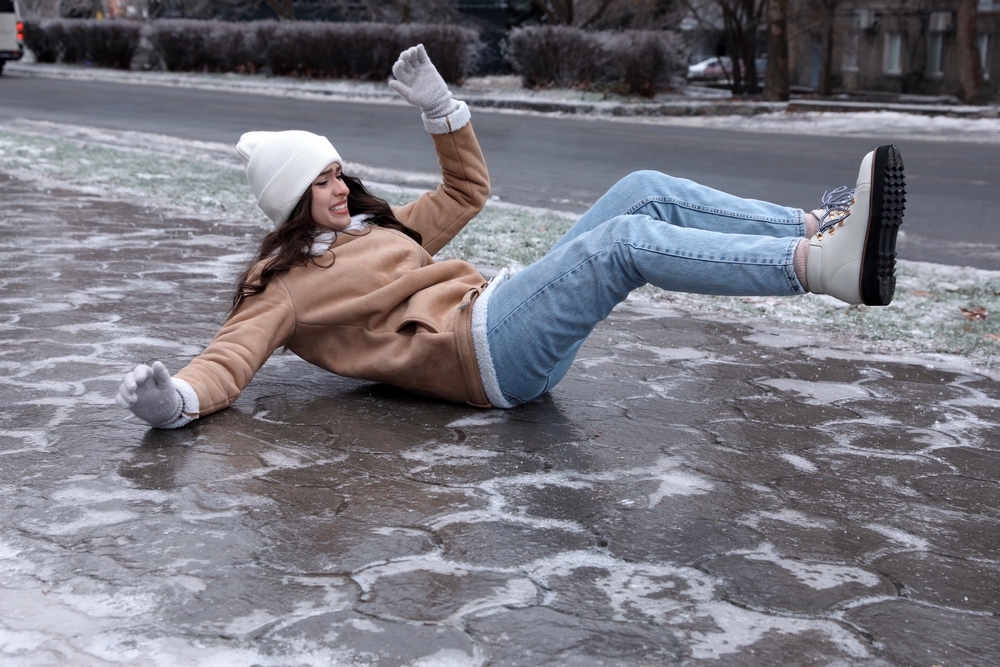 Snow and ice can lead to slip-and-fall accidents in New Jersey. While you can take steps to avoid slippery walkways, you may not be able to avoid the same conditions when working. The snow and ice can pose a danger to New Jersey's workers, especially those who spend a lot of time outdoors. Find out what your options may be following a work-related slip and fall.
What is Workers' Compensation?
Workers' compensation is a type of insurance that protects workers when they're injured while on the job. Workers' compensation may cover medical bills or lost wages following an accident. It's not always clear what's included and excluded in workers' compensation, but any injury that occurs while performing expected work duties during work hours should be included with workers' compensation.
Is a Slip and Fall on Snow or Ice Covered Under Workers' Compensation?
A slip and fall accident may be covered under workers' compensation. The requirements of workers' compensation include:
You suffer an injury
The injury was work-related
This means if you slip and fall on snow or ice while working, it should be covered under your workers' compensation. Your workers' compensation representative may ask additional questions about your injury to determine if it was work-related. One of these questions may be where the fall happened. If you slipped and fell on the job site or within the commercial building, there shouldn't be any question as to whether or not it's covered.
Commuting to and From Work
One exception to workers' compensation is that it doesn't typically cover your commute to and from work. This means if you slip and fall while stopping for gas on your way to work, workers' compensation is unlikely to cover that. One of the most common debates related to this rule is whether or not a slip and fall accident in your work's parking lot is included. The workers' compensation representative may argue that slipping and falling in your work parking lot isn't related to work duties.
How to Receive Workers' Compensation Benefits
If you're injured while on the job, you should notify your employer as soon as possible. Most workers' compensation policies have strict requirements on how long you have to file a claim. The good thing about workers' compensation is that it's not based on fault. This means if you're injured at work, you should always report the injury.
Your employer may refer you to a specific workers' compensation physician. Sticking to the in-network physicians will ensure that your medical costs are covered under workers' compensation. If approved, workers' compensation should cover your medical bills and a portion of your lost wages.
When to Consult With a Lawyer
Filing for workers' compensation should be simple. Yet, this isn't always the case. If your workers' compensation policy denies your claim or it is taking longer than necessary for them to submit compensation, it may be worth it to reach out to a Holmdel workers' comp lawyer. Even if your injury isn't covered under worker's compensation because it occurred in your work's parking lot or on your commute, you may have other options available.
Contact a Holmdel Workers' Compensation Lawyer to Discuss Your New Jersey Workplace Injury Case
A workplace injury can be devastating, particularly if it prevents you from returning to work for an extended period of time. Although New Jersey Workers' Compensation laws are supposed to provide you with reimbursement for medical expenses and replacement pay for missed time at work, it is not always easy to get the Workers' Comp benefits you deserve. That is why you should speak with a knowledgeable Workers' Compensation lawyer about your situation and get guidance throughout the claims process. The experienced Workers' Compensation attorneys at Rudnick, Addonizio, Pappa & Casazza PC represent clients in Freehold, Long Branch, Edison, Woodbridge, and all across New Jersey. Call (732) 264-4400 or fill out our online contact form today to schedule a free consultation about your work injury case. Our main office is located at 25 Village Ct, Hazlet, NJ 07730, as well as an office in East Brunswick, NJ.
The articles on this blog are for informative purposes only and are no substitute for legal advice or an attorney-client relationship. If you are seeking legal advice, please contact our law firm directly.