Defending Yourself Against DUI Charges
March 8, 2019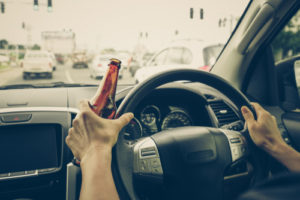 On January 11th, the Supreme Court decided to take on a case involving the controversial procedure of drawing blood from unconscious suspects to obtain an accurate blood-alcohol concentration reading. In most cases, these individuals have been accused of DUI.
Is it legal to conduct such blood tests when the person accused of a crime is unconscious? After all, that person may not be able to defend themselves against the charges after such a lab test is conducted. We won't have a definitive answer until the Supreme Court gives their final judgment on the issue.
Until then, it's important to consider the various legal defenses available to people who have been charged with driving under the influence. These defenses can save you from potentially life-altering punishments that come along with the crime.
Keep reading to learn more about the best DUI defense strategies available for the accused.
Legal Defense Strategies Against a DUI Charge
There are multiple legal defenses against a DUI charge including:
Involuntary intoxication (very rare, unknowingly intoxicated)
Entrapment
Duress
Necessity
Mistake of fact
Police didn't have probable cause to pull you over
Inaccurate breathalyzer or blood-alcohol test
Improperly administering the blood-alcohol or breathalyzer test
Improper police behavior
Failure to provide warnings or information about tests
The above strategies have successfully helped accused suspects defeat their charges in court.
Factors of a Successful DUI Defense
An accused suspect can't simply pick a defense from the above list and use it in their own case. The circumstances surrounding your case will dictate which, if any, defenses may be applied in your situation.
The best way to ensure your success is to enlist the help of an experienced DUI attorney who can help guide you in defending yourself.
Several factors may come into play when fighting your DUI charge. Here is a list of things to consider before attempting to fight your charge:
Have you been convicted of DUI or public intoxication in the past?
Did you talk publicly about your case or the circumstances surrounding your charges?
Did you lie under oath in court?
Any of these actions may be seen by the court as further evidence of your guilt. It's already difficult enough to fight a criminal charge, so don't complicate your case further by eroding away your potential defenses.
Contact an Experienced Middletown DWI Defense Attorney About Your Drunk Driving Charges in New Jersey
Have you been charged with a DWI or DUI offense in New Jersey? A drunk driving conviction could leave you with a permanent record, and it could result in your driver's license being suspended for a very long time. That is why it is imperative that you speak with a qualified DWI defense lawyer about your case. The lawyers at Rudnick, Addonizio, Pappa & Casazza represent clients charged with drunk driving, breath test refusal, and related offenses in Hazlet, Middletown, Keyport, Union Beach, Holmdel, Red Bank, Monroe, Rumson, Asbury Park, Highlands, Atlantic Highlands, Leonardo, Sea Bright, Monmouth Beach and throughout New Jersey. Call 732.264.4400 or fill out our confidential online form to schedule a free consultation about your case. We have an office located at 197 State Route 18 South, Suite 3000, East Brunswick, in addition to offices located in Hazlet.
The articles on this blog are for informative purposes only and are no substitute for legal advice or an attorney-client relationship. If you are seeking legal advice, please contact our law firm directly.