Could Social Media Hurt Your Personal Injury Claim in NJ?
August 23, 2023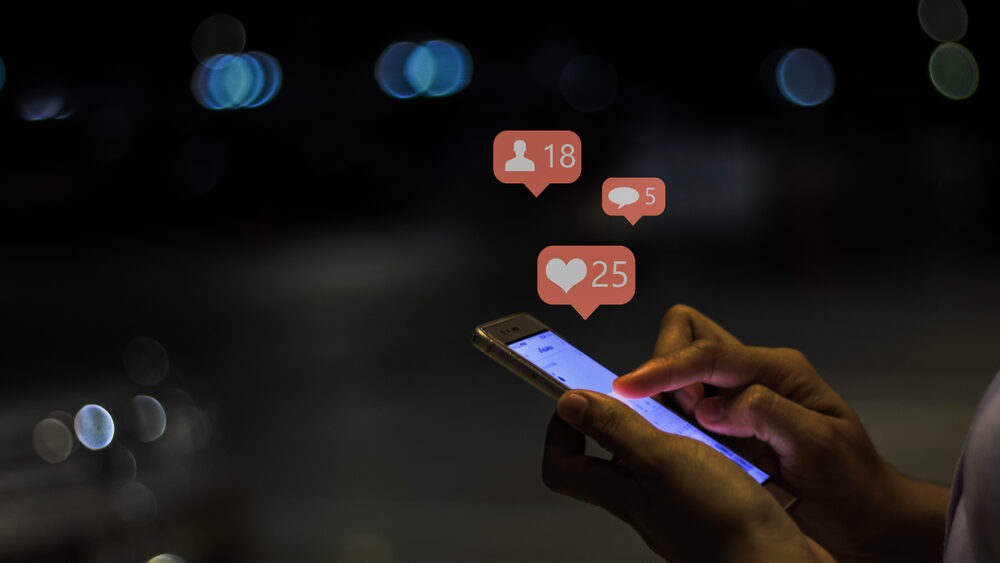 In today's digital age, social media platforms like Facebook, Instagram, and Twitter have become ubiquitous in our daily lives. While they offer countless benefits, including staying connected with family and friends, these platforms could also present unforeseen pitfalls, especially for those in the midst of a personal injury claim. This article aims to explore how your social media activities could potentially harm your personal injury case in New Jersey.
The Importance of Evidence in Personal Injury Claims:
Before diving into the implications of social media, it's crucial to understand the role of evidence in a personal injury claim. In the eyes of the law, evidence serves to substantiate your allegations and validate your claim. This evidence can include medical records, eyewitness testimonies, and expert opinions. However, evidence isn't limited to these traditional forms; it can also come from your social media accounts.
How Courts View Social Media:
Courts in New Jersey, like those elsewhere, consider social media content admissible evidence under certain conditions. If the content is relevant to the claim and satisfies the basic criteria for admissibility, it may be presented in court. Therefore, even seemingly innocuous posts can become part of the legal proceedings.
Ways Social Media Could Harm Your Claim:
1. Contradicting Your Statements
One of the most damaging ways social media could harm your case is by contradicting statements you've made in your claim. For instance, if you claim severe back injuries but are seen participating in a local charity run through photos on Instagram, it could severely undermine your credibility.
2. Establishing a Timeline
Social media posts often come with time stamps. These can be used to establish a timeline that may not coincide with the one you've presented in your claim.
3. Emotional State
Often, claimants seek damages for emotional distress. Posts or messages that portray you as being in a happy or relaxed state could compromise such an assertion.
4. Witness Connections
Connecting with witnesses or discussing your case with them on social media can jeopardize their impartiality and make their testimony less credible in court.
5. Settlement Discussions
Avoid discussing your case or any potential settlement negotiations on social media, as it can harm your bargaining position and jeopardize your attorney's strategy.
Best Practices for Social Media Usage During a Claim:
Pause Posting: The safest measure is to limit your social media activity during the claim period. This might mean deactivating your accounts temporarily or, at the very least, being very cautious about what you post during the duration of your case.
Tighten Privacy Settings: Though setting your accounts to private is a step in the right direction, be aware that this is not foolproof. Courts can subpoena these records, rendering your privacy settings useless.
Don't Delete: Deleting posts can lead to accusations of destroying evidence. Consult with your attorney before making any deletions.
Communicate Privately: Use private messaging for sensitive conversations.
Consult Your Lawyer: Always consult your attorney before discussing your case online, even in private groups or forums. They can offer valuable insights into what may or may not harm your claim
Key Takeaway:
Social media has transformed the way we communicate and share our lives, but it can also pose risks to personal injury claims. In New Jersey, where personal injury cases require strong evidence and credibility, it's essential to exercise caution and protect your rights by being mindful of your online presence. To ensure the best possible outcome for your case, consult with an experienced personal injury attorney who can guide you through the legal process while helping you navigate the potential pitfalls of social media. In the world of personal injury claims, what you share online could come back to haunt you in court.
Contact Rudnick, Addonizio, Pappa & Casazza PC Today For a Free Consultation About Your Personal Injury Case
When navigating the intricate landscape of personal injury law in New Jersey, you need more than just a legal team—you need advocates who prioritize your well-being. At Rudnick, Addonizio, Pappa & Casazza PC, we bring decades of combined experience, a compassionate approach, and a robust understanding of both traditional and digital legal challenges, including the implications of social media on your claim.
Our seasoned attorneys specialize in constructing compelling cases built on solid evidence and nuanced legal arguments. With a keen awareness of how even a simple social media post can unravel months of litigation, we're committed to guiding you every step of the way to ensure your social media presence doesn't compromise your claim.
When your well-being is at stake, you need a law firm you can trust. Contact us today for a free initial consultation.