Common Complications During Delivery and Pregnancy
April 9, 2020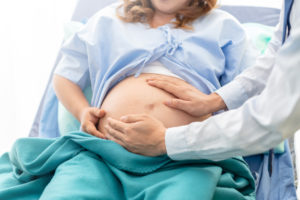 According to the United Nations, a whopping 360,000 babies are born every day! Over the course of a year, that amounts to an incredible 130 million deliveries. While most of these pregnancies and deliveries will go smoothly, others will not.
Millions of developing infants and mothers are injured due to complications that occur during their pregnancy or delivery. If you or your baby get hurt, then you're likely wondering how you should handle the financial burden. You may be wondering – can a medical malpractice lawyer help? Get the answers to all your questions below.
What Complications and Injuries Can Occur During Pregnancy and Delivery?
When you're pregnant, it's recommended that you visit the doctor at least once a month to check on you and your growing little one's health. The reason why you should visit the doctor so often is because healthcare providers are well-informed and trained to identify potential complications that can occur during pregnancy or impact your delivery. Here are a few of the most common pregnancy or delivery complications:
High blood pressure
Preeclampsia
Pre-term labor
Miscarriage (the loss of pregnancy)
Infections
Anemia
Low birth weight
An infant who is in breech position
Failure to identify the need for a C-section
Related blog: Shoulder Dystocia: Causes and concerns for New Jersey parents
Sometimes, injuries that occur from complications are out of your doctor's control. More often, though, these injuries happen as a direct result of your health care provider's negligence.
Click the link to learn more about doctors' mistakes and why they don't admit them.
How Can a Medical Malpractice Lawyer Help?
If you or your precious newborn sustained an injury, then you should reach out to a medical malpractice attorney as soon as possible. An attorney will help you determine what happened and whether your health care provider's negligence played a role in your injury.
If your attorney thinks you have a case, then they'll help you start compiling the evidence you need to prove your losses. They'll reach out to medical experts that can help testify about the level of care you received. They'll also help you fill out the appropriate paperwork you'll need to initiate your claim. In some situations, an attorney may help you secure a settlement with the responsible party without ever having to step foot in a courtroom.
Contact A Medical Malpractice Attorney for a Consultation About Your Pregnancy Complication Case in New Jersey
Were you or a loved one injured due to medical malpractice in New Jersey? Then you need to talk to an experienced medical malpractice lawyer as soon as possible for guidance on how to proceed. The East Brunswick pregnancy complication attorneys at Rudnick, Addonizio, Pappa & Casazza PC are prepared to assist you with your legal claim. We represent victims of negligent surgeons, doctors, nurses, and pharmacists throughout New Jersey, including Keyport, Union Beach, Holmdel, Atlantic Highlands. Call us today at 866-567-0135 or fill out our online contact form to schedule a consultation. Our main office is located at 197 State Route 18 South, Suite 3000, East Brunswick, as well as offices in Hazlet.
The articles on this blog are for informative purposes only and are no substitute for legal advice or an attorney-client relationship. If you are seeking legal advice, please contact our law firm directly.