Common Causes of Accidents in Schools
August 26, 2021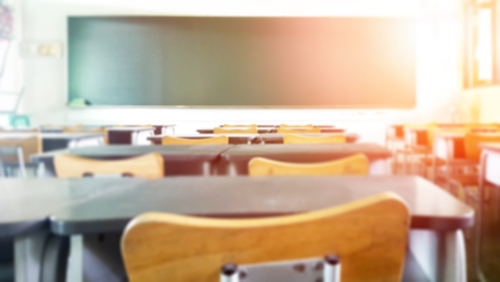 You send your child to school so they can learn and develop important social skills. What happens, then, when they are subject to an injury? Accidents can be a common occurrence in schools for a few reasons. One of these reasons is that children spend a majority of their time in school, which means that they may be more likely to experience injuries here than at home. Also, children may be more active at school than they are at home.
Here are a few of the most common causes of accidents in schools:
Playground Injuries
Children spend a lot of time on the playground. This may put them at risk of certain injuries, like falling from the equipment or cuts from loose screws. While you cannot prevent all playground injuries, the playground should be designed in a way that is safe. This means age-appropriate equipment with safety protocols.
Playing Sports
Children who play sports may also be subject to injuries. Certain sports, especially high-impact ones like football and wrestling, can lead to injuries. Parents are usually somewhat aware of these risks. However, this doesn't mean that all injuries are inexcusable if they occur during a sporting event.
Trip and Falls
There are many situations that can lead children to slip and fall. One of these is rainy or winter weather. Children may run through the water, tracking it indoors, which makes the floor slippery. Most schools have protocols in place to immediately handle these slippery conditions as fast as possible.
School Bus Injuries
Children also spend a lot of time transporting to and from school on the school bus. School buses are not only at risk of accidents, but children don't typically wear seatbelts on them. While most schools encourage children to stay seated throughout the ride, this is not always the case and children may fall or hit their heads.
Intentional Harm
Many schools have noticed an increase in intentional harm, in the form of bullying. Depending on the extent of the bullying, it can lead to severe injuries. While a lot of schools do have protocols in place for reporting and dealing with bullying, including zero-tolerance policies, this is not always the case.
These are just a few examples of ways that children can get injured while at school. While some of them can be prevented, some can't. In this case, it's best to know how to deal with them if your child is injured while attending school.
When to Contact a Lawyer About a School Injury
If your child was injured while at school, you may have legal options available to consider. If your child was injured due to neglect or intentional harm, understanding what happened that led to their injury is even more important. This ensures that they, and other students, are safe going forward.
A school injury can also lead to expensive medical bills and pain and suffering. By considering your legal options, you may be able to collect the funds that you and your family need to move on from this situation. We encourage you to reach out to a lawyer to further the investigation and protect your child's rights.
Contact a Freehold Personal Injury Lawyer to Discuss Your School Injury Case in New Jersey
Did you or a loved one sustain serious injuries due to a school injury in New Jersey? Don't let the medical bills pile up while you wait for the negligent party or their insurance company to do the right thing. Right now, you need an aggressive personal injury attorney on your side, fighting to get you the compensation you need, want, and deserve. The skilled attorneys at Rudnick, Addonizio, Pappa & Casazza PC represent clients injured because of a school injury in Freehold, Woodbridge, Old Bridge, Edison, and throughout New Jersey. Call (732) 264-4400 or fill out our online contact form to schedule a free consultation about your case. We have an office conveniently located at Park Village, 25 Village Court Highway, #35 Hazlet, NJ 07730, as well as an office in East Brunswick, NJ.
The articles on this blog are for informative purposes only and are no substitute for legal advice or an attorney-client relationship. If you are seeking legal advice, please contact our law firm directly.