What Causes Nursing Home Abuse?
December 5, 2019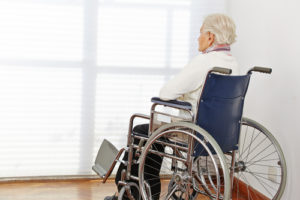 Nursing Home Abuse and Negligence
Have you put enough thought into how you will care for yourself in your later years? Thousands of elderly individuals reside in around-the-clock nursing homes or residential facilities. Some vulnerable adults are taken advantage of and abused in this system. Why does nursing home abuse occur, and how can you protect your aging loved one? Find out the answers below.

Why Does Nursing Home Abuse Happen?
How does nursing home abuse happen? After all, nursing home employees are trained and paid to provide quality care to residents. In short, abuse occurs because elderly adults are vulnerable due to their age, mental state and health. Many factors can contribute to the likelihood of an abusive nursing home situation. These include:

Understaffed nursing facility
Poorly trained staff
Overworked staff
Caretaker's personal issues (stress, personality disorders, exhaustion)
Failure to properly screen employees (background checks)
As the baby boomer generation begins to age, our society's need for more care providers and facilities will only increase. This will inevitably put more burden onto an already unstable system, so it's necessary to face these truths head-on now.

If you suspect your loved one is in immediate danger, then don't hesitate to reach out to 911. If possible, remove your loved one from the potentially abusive situation and report the crime to the proper authorities.

How Can I Protect My Aging Loved One?
During our later years, we often develop various health and mental issues that require additional care. If your loved one needs around-the-clock care, then a residential facility may be your best option. It's necessary to independently research each facility before trusting them with your loved one. If abuse does occur, then don't hesitate to retaliate against the abusers through our court system. Are you looking for additional information on how to pursue a lawsuit? An experienced nursing home abuse attorney can help you determine what your best options are.

Contact an East Brunswick Nursing Home Abuse Lawyer to Discuss Your Case Today
Seniors in nursing homes and other care facilities deserve to be treated with respect and dignity. Additionally, nursing home staff needs to ensure that patients are safe and secure at all times. If your loved one suffered an injury, or worse, due to nursing home negligence or abuse in New Jersey, you need to speak with a qualified attorney. The experienced nursing home neglect attorneys at Rudnick, Addonizio, Pappa & Casazza PC represent clients throughout New Jersey, including East Brunswick, Hazlet, Middletown, and Red Bank. Call 866-567-0135 or fill out the online contact form to schedule a consultation today. We have an office conveniently located at 197 State Route, 18 South Suite 3000, East Brunswick, NJ 08816 and we also have offices in Hazlet.

The articles on this blog are for informative purposes only and are no substitute for legal advice or an attorney-client relationship. If you are seeking legal advice, please contact our law firm directly.