How Much Compensation Can You Claim in a Birth Injury Lawsuit?
August 17, 2020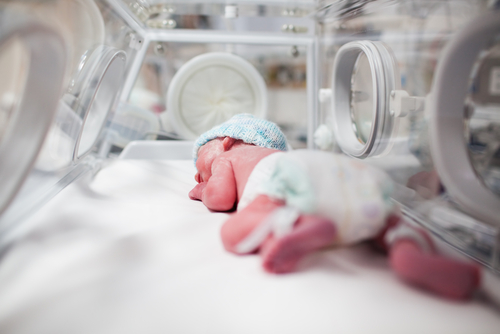 Thousands of babies across the country are born each year with a birth injury. Unfortunately, many of these birth injuries could be avoided with competent and proper medical care. When your child's birth injury was caused by the negligent care of a physician or other medical provider, you and your family shouldn't have to be responsible for the significant costs of medical care that your child may need. Instead, you deserve to hold negligent healthcare providers accountable to provide you and your family with the financial compensation you need and deserve. 
What Compensation Can You Win in a Birth Injury Claim?
Compensation that you and your family may receive in a birth injury claim can generally be divided into two categories — economic damages and non-economic damages. Economic damages include medical costs, physical therapy, and long-care required by your child as a result of his or her birth injury. Non-economic damages include things like pain and suffering, loss of quality of life, and other non-quantifiable losses that your child suffers as a result of his or her birth injury.
If you successfully prove that your medical provider caused your child to suffer a birth injury, you should expect for you and your family to be compensated for things like:
Doctor and hospital visits, surgeries, other medical procedures, medications, and physical and occupational therapy for your child
Alterations to your home to accommodate disabilities caused by your child's birth injury
Counseling and special education for your child
Lost quality from your child's life
Establishing a Valid Birth Injury Case
In order to have a birth injury case that entitles you and your family to compensation, you will need to establish several factors, including:
The existence of a doctor-patient relationship between you and/or your child and the negligent health care provider
The medical provider's failure to render care to you and your baby in accordance with the generally accepted standard of care (the standard of care is typically defined as the actions that another medical provider of similar training and experience would have taken under identical circumstances)
How your medical provider's negligence caused your baby's birth injury
Financially compensable damages suffered by your child as a result of his or her birth injury
If you cannot establish all four factors, you will not have a valid birth injury claim that entitles you and your family to compensation.
Proving Liability for a Birth Injury
Although there are numerous circumstances under which a medical provider may be held liable for a birth injury, some of the common examples of negligence that causes birth injuries include:
Your physician or another medical staffer failed to monitor for fetal or maternal distress during delivery
Your physician failed to diagnose a medical condition that led to your child's birth injury, incorrectly diagnosed the condition, or failed to render a timely diagnosis that would have allowed your child to avoid a birth injury
Your physician or another staffer incorrectly used birth assistance tools, or applied improper force to your baby during delivery
Your physician failed to carry out a cesarean section when one should have been indicated, or failed to timely perform an emergency C-section upon signs of fetal or maternal distress
Your physician failed to diagnose and treat pregnancy-related medical issues, such as infections or gestational diabetes
Contact A Medical Malpractice Attorney for a Consultation About Your Birth Injury Case in New Jersey
Were you or a loved one injured due to medical malpractice in New Jersey? Then you need to talk to an experienced medical malpractice lawyer as soon as possible for guidance on how to proceed. The Hazlet birth injury attorneys at Rudnick, Addonizio, Pappa & Casazza PC are prepared to assist you with your legal claim. We represent victims of negligent surgeons, doctors, nurses, and pharmacists throughout New Jersey, including Old Bridge, Piscataway, New Brunswick, and Perth Amboy. Call us today at (732) 264-4400 or fill out our online contact form to schedule a consultation. Our main office is located at Park Village, 25 Village Court Highway, #35, Hazlet, NJ 07730, and we also have offices in East Brunswick.
The articles on this blog are for informative purposes only and are no substitute for legal advice or an attorney-client relationship. If you are seeking legal advice, please contact our law firm directly.